This post may contain affiliate links. If you buy thru these links, we may earn a commission at no additional cost to you.
---
You want to keep your dog as happy and healthy as possible. Right?
Sure you do. But you don't want to spend an arm and a leg to do it.
They say that we spend roughly $1,500 a year on each of our dogs, depending on size. Veterinarians tend to put that figure closer to $2,000 a year — which amounts to about $20,000 on the low end or $40,000 on the high end during the dog's lifetime.
See the true cost of owning a dog… in hard dollars.
We're all looking for ways to save money whenever possible — and that includes saving money on pet care too.
Here are some ways to save money on everyday dog care:
TIP: Each of the following links was chosen because it contains unique and helpful information. In addition, these links include even more ways to save money on dog care!
#1
Save money on a new dog by adopting from a shelter, rather than buying from a pet store or a breeder.
While many pet stores and breeders are reputable, trustworthy and produce healthy dogs, many do not. Adopting a dog from a shelter is the smartest option because not only are you rescuing a pet, but you will likely get some of the costly new dog expenses "included" with your dog adoption. Plus, 25% of shelter dogs are purebreds anyway.
In most cases, all shots, and sometimes even microchips, state dog licenses and some training, can be included in one adoption price … Any animal over 4 months old is also spayed or neutered. Source
#2
Save money on dog grooming by doing it yourself at home.
It may take a little practice — and patience — but if you love your dog and you want to save a few bucks through the years, then you'll want to start grooming your dog yourself. It's best to start early. The younger your dog is, the quicker he'll get used to the fact that "this is just something we always do" and he won't put up a fight.
Save as much as $500 each year — the average cost of grooming — by doing it at home. Or, if you have a dog that needs an experienced groomer for that fancy clip, limit trips by bathing at home some weeks. Just make sure to brush and comb out tangles and mats before putting your dog in the tub. Source
#3
Save money on dog toys by making your own and rotating his favorites.
Truth is, you really only need 5 to 10 dog toys total — because dogs always gravitate to their favorites. Once you find the type of toy your dog prefers (mine likes Kong chew toys, and large squeaky tennis balls best), simply replace that one with a similar or identical one each time it wears out. Bonus tip: Choose the most indestructible dog toys possible, and don't give your dog access to all of his toys all the time. Instead, always keep some hidden away. Then, rotate your dog's toys every week or so. That way, they'll always seem "new" to him when they're re-introduced.
Skip the fancy clothes and toys. Most pets have a few truly favorite toys; the rest are just "extra," or to make us pet owners feel good. So if money is tight, skip on the 10th toy and the expensive gear. A simple leash, collar, and bowl, will do. For some, bedding can be a $3.00 blanket from a thrift store. Save your pennies for expenses that really matter to your pet's overall well-being: its food and veterinary care, and for some, good containment. Source
#4
Save money on household cleaning supplies by wiping your dog's paws before he enters your house after being outdoors.
You will save on carpet, floor, and upholstery cleaning.
When muddy dogs come running across your clean carpet it's natural to reach for the cleaner and paper towels immediately, but scrubbing the paw prints while the mud is still wet will grind the dirt deeper into the carpet. Instead, allow it to dry. Once dry, most of the mess can be vacuumed up with ease. After removing the loose dirt, treat the stain with carpet-safe cleaner. Oxygen-based cleaners like OxiClean work especially well. Allow the cleaner to work for a few minutes, then blot up the stain using a clean cloth. Don't scrub as this can make the stain worse. Source
#5
Save money on dog food by buying pet food in bulk.
We switched from Nutro to Nature's Select dog food a few years ago. They deliver it to our house for FREE, and it doesn't cost any more than the dog food we used to buy!
Food is the biggest ongoing cost of owning a cat or dog. Consumer Report's survey respondents spent an average of $36 a month on food for dogs and $20 a month on food for cats. A significant part of the national pet-food bill goes for so-called premium and super-premium varieties. But "premium" has no legal definition in terms of nutritional quality. Pets with problems such as sensitive skin, digestive difficulties, or obesity might do better on special types of food, so talk with your vet. Even in those cases, you're likely to find significant price differences among equally appropriate foods. Source
#6
Save money on dog collars and leashes by resisting impulse buys and sticking to the highest-quality, most-durable leashes and collars that will last for years.
Truth is, all you really need is a simple dog collar that is easy to clean and not too expensive to replace. Here are some DIY ideas:
I found some pretty convenient items for my puppy on eBay. I found dog life jackets for under $20 and we bought our dog a matching leash and collar set. We had looked at a few pet stores for a personalized ID tag for our dog's collar, but didn't really like what we saw. I found a seller who personalized all different shapes and colors of tags and got one for under $5.00 – and that included shipping. Source
#7
Save money on your pet's health care by ensuring that your dog does not become obese.
Obesity in pets can lead to several health problems — including diabetes, arthritis, and cancer, to name just a few. Those are costly health issues to treat.
Dogs, like humans, can become overweight if you "free feed" them or feed them more than their needed amount of food per day (or if you feed them too many snacks). And like humans, overweight dogs lead to more health problems and more trips to the vet, costing you more money. Also, if dogs are fed human food, they are more likely to get sick and have to visit the vet because often their stomachs can't handle the richness of human food. Source
#8
Save money on pet supplies by buying used dog items instead of brand new ones.
A few places to find gently used pet products for your dog are: Craigslist, eBay, Goodwill stores, Freecycle, yard sales, and friends. Don't hesitate to ask a friend or neighbor whose dog recently passed away or whose dog has outgrown its puppy things. You can find dog leashes, bowls, collars, beds, dog crates, and many other items you need for less this way. The same is true if you have pet supplies that your dog didn't like or you don't need anymore: sell them! And it's worth noting that livestock feed stores typically sell pet supplies with a lower markup than pet stores.
Ask a friend who once had a dog, but doesn't any longer. Sometimes it is hard for people to get rid of toys or beds or leashes that belonged to their dog that passed away. But the opportunity to contribute to the needs of a friend's new dog or puppy may be just the motivation they need to finally give up those items. Also, check with friends who brought home their dog as a puppy but is all grown up now. Most adult sized dogs can no longer fit in the beds, crates, leashes, collars, etc. that they had as a puppy. A new puppy is a great time to recycle someone's no longer used puppy equipment. Source
#9
Save money on future dog health issues by spaying your female dog or neutering your male dog.
The sooner you do it, the better.
Spaying reduces mammary tumors in female animals, and neutering might reduce aggression as well as some diseases in males. Source
#10
Save money on a dog walker by walking your dog yourself.
C'mon admit it… you need the exercise as much as your dog does! Who doesn't?
Exercising with your pet keeps your pets from suffering the health effects of excess weight (for example, arthritis, which is very expensive to treat) and saves you money on gym fees, to boot. Studies also show that people who exercise with their pets to lose weight are more likely to adhere to their regimens and drop more pounds as a result. Source
#11
Save money on sudden trips to the vet by dog-proofing your house.
It's easy to overlook these very basic things that could save your dog's life and save you big bucks:
Anyone bringing a puppy home to a house full of expensive electronics should take some time to dog-proof their nice things before the new addition has a chance to turn them into scrap. With just a few simple precautions, you can ensure that every one of your devices, from your phone to your laptop, will be able to weather the storm of a new puppy. Source
#12
Save money on comfy dog beds by making your own.
Unless you've got a senior dog with arthritis or joint problems, then you really don't need a specialized pet bed. Basically, you just need to get your dog's hips off the hard ground. So you have a lot of options when it comes to making a comfy pet bed:
Get one or two durable dog beds that can easily be taken apart to wash and replace the filling as needed. You can also make your own dog beds or use old comforters. Your dog just wants a soft place — she is not picky about style! –About Dogs
#13
Save money on dog training by searching for solutions to specific dog training tips or dog behavior issues as you need them (like "barking", or "chewing", or "basic dog commands").
Search both online and in books. You'll also find dog training DVDs by topic/behavior, as well as by dog training method/style. Be sure to only seek out sources that have good reputations — so ask local dog trainers, your veterinarian, and other dog owners for their personal suggestions before you waste any money.
A lot of people don't think about dog and cat training as a way to save money, but a well-trained dog will be easier to walk, will be calmer in most situations and will be less likely to get into things he shouldn't. Teaching your dog to stay by your side and to come when he is called proves far cheaper than paying for expensive emergency care caused by his running off―possibly into the street―and eating items that he shouldn't. Source
#14
Save money on routine vet care by taking advantage of short-term promotions that veterinarians offer throughout the year.
For example, look for mobile rabies clinics each summer and discounted dental care during National Pet Dental Health Month each February.
When it comes to dental health care, an ounce of prevention truly is worth a pound of cure. According to VPI Pet Insurance, routine pet teeth cleaning bills averaged $122 last year among clients. The average vet bill for treating tooth-related disease: $227. Source
#15
Save money on pet meds by buying generic pet medications — like flea & tick prevention — through local retailers rather than always buying name-brand products directly through your veterinarian.
I get my dog's flea & tick medication (Frontline Plus) on the shelf at Costco for a much lower price than at other stores. I also recently discovered that the Costco Pharmacy can provide my dog's heartworm pills for less than my veterinarian's office. Most pharmacies will fill your dog's prescriptions… just ask! So whatever meds your dog needs, be sure to ask your vet for a written prescription, then price shop both online and locally.
Shop online (mostly). Consumer Reports found cheaper prices at 1-800-PetMeds, Drs. Foster & Smith and PetCareRx than at Petco or PetSmart … Vets' markups over wholesale start at 100% and frequently hit 160%, plus a $5 to $15 dispensing fee. If your pet is taking a medication that's also prescribed to humans, as is often the case, you might be able to have the prescription filled inexpensively at a chain drugstore, supermarket pharmacy, or big-box retailer. Source
#16
Save money on dog chew bones by getting them from the local butcher'.
You can also ask the folks in the meat department at your favorite supermarket if they have any leftover beef marrow bones that would be safe for dogs. Personally, I visit the local butcher every few months with a $10 bill and say I want that much worth of dog bones. I always walk out with 2 plastic grocery bags full of fresh beef bones! I only get the femur bones, so my dog can get the marrow from both ends. If they're in the process of cutting bones when I arrive, I even get to tell them how long or short I want the bones to be.
Chewing and eating raw bones is actually extremely healthy for dogs when fed properly It can be very dangerous to feed a dog bones that are inappropriate for them or cooked bones. NEVER FEED DOGS COOKED BONES! When cooked, bones become sharp and brittle. Source
#17
Save money at the veterinarian's office by taking your dog to the vet every year — even when he's healthy — rather than only visiting the vet for illnesses and emergencies.
This way, you will find out about your dog's health problems early — which will ultimately increase the life of your pet.
>Something else many veterinarians offer is a multi-pet discount. If you have more than one dog, be sure to ask if they offer this type of discount. Source
#18
Save money on pet sitters by asking someone who loves dogs to come to your home 2-3 times each day, instead of taking your dog to an expensive pet boarding facility.
I know my dog does better in his own home, rather than staying at a kennel away from home. (We learned this after 2 years of professional kenneling when we traveled.) If you're lucky, you'll find a responsible teen or next door neighbor who wouldn't have to go out of their way to help. You could even offer to watch their pet when they're away; that way, no money is ever exchanged. We found a professional pet sitter who lives in our town. She comes twice a day (morning and evening) to let our dog out, fill up the food & water bowls, and play with him a bit. Our pet sitting expenses were cut in half this way!
Start by asking your veterinarian for recommendations, and also consider looking at Pet Sitters International or the National Association of Professional Pet Sitters. You'll want to be sure your sitter is bonded, insured, and certified by a professional organization. Source

 
#19
Save money on puppy training pee pads by housebreaking your dog as soon as possible.
Sure, it's convenient to not have to take your dog outside every time he's gotta go, and housetraining a dog  on their schedule is a pain. I agree. But there are downsides to using wee pads — in addition to the cost. Because it's so easy to rely on the piddle pads most of the time, your dog may never fully become housebroken. Plus, it becomes a real inconvenience when your dog goes to other peoples' houses (because they'll expect to find pee pads there too) and when other people come to your house (they see — and smell — pee pads everywhere). If your dog continues to use pee pads most of their life, I can guarantee that your inside world and your dog's inside world will be a smelly one. Dogs inevitably miss the pad at times, and it usually goes unnoticed — until weeks and months later when the smell begins to permeate the room because it has seeped into the flooring!
If you train your dog to "go" outside of your house, you don't have to waste money buying expensive pee pads and you'll be using less cleaning solvent for the messes that accidentally spill from the pad to the floor. Source
#20
Save money on additional pet accessories by making them yourself.
For things that you don't necessarily need right away, you could take a little extra time and make them yourself. That way, you're able to make them specifically to the exact sizes and dimensions that are best for your dog's size, and you can take pride in knowing that it's a quality piece that will last forever.
Whether it's sprucing up your home to make it that much more pet-friendly or creating a craft or toy to please your furry friend, there are all sorts of easy do it yourself projects that can enhance life with your pet. Source
#21
Save money on emergency pet care by investing in pet insurance or starting a savings account for your dog's health care.
In the event that something tragic suddenly happens to your four-legged friend, pet insurance (or your pet savings account) will cover most issues including veterinarian charges for accidents, illnesses, hereditary conditions and behavioral treatments. To keep pet insurance premiums low, insure your dog while he's still young — especially if you have one of these most expensive dog breeds based on vet bills!

The Takeaway
So if you're thinking of getting a dog and you don't want to spend a lot on dog care, here's the best way to keep costs down…
Choose an adult, short-haired dog that's small — not tiny, but small- to medium-sized. Research your breeds and choose one with as few expensive hereditary health problems as possible. Then research your breeder and choose one who tests against these problems. You may pay more for your dog, but save money in the long run. Source
Keep in mind, even a FREE pet can be expensive to maintain.
Finally, be sure to look at the annual dog care costs for the first year compared to typical dog care costs each following year.
And check out these unique ways pet owners are saving money every day.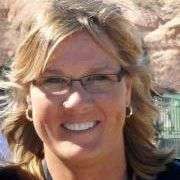 I like to help Dog Parents find unique ways to do things that will save time & money — so I write about "outside the box" Dog Tips and Dog Hacks that most wouldn't think of. I'm a lifelong dog owner — currently have 2 mixed breed Golden Aussies that we found abandoned on the side of the road as puppies. I've always trained my own dogs and help friends train theirs, as well. Professionally, I worked at a vet and have several friends who are veterinarians — whom I consult with regularly. (And just because I love animals so much, I also worked at a Zoo for awhile!) I've been sharing my best ideas with others by blogging full-time since 1998 (the same year that Google started… and before the days of Facebook and YouTube). My daily motivation is to help first-time dog owners be better prepared from the first day your new puppy enters your home. I like to help dog owners understand what's 'normal' and what you can expect in terms of living with and training your dog — how to get through the ups & downs of potty training, chewing, teaching commands, getting your dog to listen, and everything else that takes place during that hectic first year! When I'm not training, walking, grooming, or making homemade treats for my dogs, you will find me at the corner of Good News & Fun Times as publisher of The Fun Times Guide (32 fun & helpful websites). To date, I've written over 600 articles for dog owners on this site! Many of them have upwards of 200K shares.