This post may contain affiliate links. If you buy thru these links, we may earn a commission at no additional cost to you.
---
Did you know that your dog can still get deadly heartworms even if your dog is on a monthly preventative?
It's true.
Unfortunately, certain strains of heartworms are able to resist current heartworm medications.
This appears to be true mostly — but not exclusively — in the south.
So, if you happen to live in the southern part of the United States, be sure to talk with your veterinarian about the best options for you and your dog.
If you're like me, even if you don't live in the south, you will keep your dog on a heartworm prevention year round for the following reasons…
Facts About Heartworms
Heartworm disease is a serious and potentially fatal condition caused by parasitic worms living in the arteries of the lungs and occasionally in the right side of the heart of dogs.  —American Heartworm Society
Heartworms come from infected mosquitoes.
When an infected mosquito bites your dog, your dog becomes infected with heartworms.
A mosquito gets the heartworm from another infected dog first — which is why veterinarians tend to see increased rates of heartworm disease in dogs within small geographical regions. Mosquitoes typically stay within one geographical area, and they just keep biting more and more dogs within that area passing heartworms on to more and more dogs. This vicious cycle continues until there is a hard freeze which ultimately kills the mosquitoes for that season. However, in places like the south, there is no hard freeze, so you have mosquitoes year round. As a result, the number of heartworm cases continue to increase year round.
The earlier your dog gets treatment for heartworms, the better the prognosis. But, if you wait, the odds of your dog surviving heartworms are not good.
Contrary to popular belief, there are no months in the year when your dog is naturally protected. Your dog can get infected with heartworm disease just as easily in December as in June. If that's not enough reason to keep your dog on a heartworm preventative, keep in mind those times when your dog travels with you to other states as well.
What Canine Heartworms Look Like
A friend of mine is a veterinarian. These are photos of Nicole P. and her colleagues surgically removing heartworms from a dog:
Thanks, Nicole!
Now see what heartworms look like on a slide under a microscope:
Symptoms & Treatment For Heartworm Disease
Often, dogs will show few, if any symptoms during the early stages of heartworm disease.
This alone, is the best reason to keep your dog on a heartworm preventative (year round). Otherwise, you might not even find out that your dog has heartworms — until it's too late.
Think about it this way:
Heartworm prevention costs about between $40 anid $150 a year, depending on the weight of your dog and the medication you choose.
The cost to treat heartworm disease is between $500 and $800, depending on the age & health of your dog, how quickly your dog was diagnosed, and how many worms are inside.
In addition to keeping your dog on a year-round heartworm preventative (which, as a bonus, also kills intestinal parasites year round), having your dog tested annually for heartworms is your best defense against the deadly, infected mosquitoes. It's a simple blood test done in your veterinarian's office. Puppies should get their very first heartworm test at 7 months of age.
The time from infection to microfilaria [finding baby worms in the blood] is about 7 months, so when your pet is tested this spring (and the AmericanHeartworm Society recommends testing all dogs yearly even if they are on preventatives) we are really looking for last year's infections. —Keith Niesenbaum, DVM
If your dog shows any of the following signs, take your dog to the vet right away:
Coughing
Shortness of breath
Nose bleeds
Unwillingness to play
Difficulty breathing
If your dog does have heartworms, the following things are going on without you even realizing it:
The lungs aren't functioning normally.
The heart isn't functioning normally.
The kidneys aren't functioning normally.
Veterinary tests and x-rays are the only way to confirm that your dog has heartworms.
The treatment for heartworm disease is expensive (for you) and grueling (for your dog). Basically, a form of arsenic is used to kill the heartworms inside your dog. It's a long process, and your dog must be in otherwise good health just to be able to withstand the treatment.
See what you can expect if your dog has to go through heartworm treatment. (More here.)
More About Dog Heartworms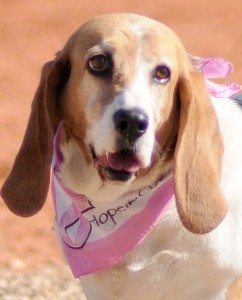 In addition to the links provided in the article above, these are the best resources if you want more information about canine heartworm disease: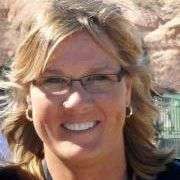 I like to help Dog Parents find unique ways to do things that will save time & money — so I write about "outside the box" Dog Tips and Dog Hacks that most wouldn't think of. I'm a lifelong dog owner — currently have 2 mixed breed Golden Aussies that we found abandoned on the side of the road as puppies. I've always trained my own dogs and help friends train theirs, as well. Professionally, I worked at a vet and have several friends who are veterinarians — whom I consult with regularly. (And just because I love animals so much, I also worked at a Zoo for awhile!) I've been sharing my best ideas with others by blogging full-time since 1998 (the same year that Google started… and before the days of Facebook and YouTube). My daily motivation is to help first-time dog owners be better prepared from the first day your new puppy enters your home. I like to help dog owners understand what's 'normal' and what you can expect in terms of living with and training your dog — how to get through the ups & downs of potty training, chewing, teaching commands, getting your dog to listen, and everything else that takes place during that hectic first year! When I'm not training, walking, grooming, or making homemade treats for my dogs, you will find me at the corner of Good News & Fun Times as publisher of The Fun Times Guide (32 fun & helpful websites). To date, I've written over 600 articles for dog owners on this site! Many of them have upwards of 200K shares.