This post may contain affiliate links. If you buy thru these links, we may earn a commission at no additional cost to you.
---
I admit, I'm much lazier about giving my dog a bath these days than I used to be.
When he was a puppy, I always made a point to bath him regularly.
But as he's gotten older, I may only give him a really good bath (with water) 2 or 3 times each year!
Note To New Dog Owners: Giving a puppy (or any dog that's new to you) a bath with water semi-regularly is still a good idea — because it gets them used to (A) having baths and (B) a routine. Both are important if you want your dog to enjoy bath time! Here's everything you need to know about giving your dog a bath.
In between those really good baths, I like to use a waterless shampoo for dogs, or a dog grooming spray.
So I was thrilled when Fresh Dog sent me 2 of their waterless dog bath products to try:
Fresh Dog Dry Shampoo Powder
This is the one that I was most excited to try. I've used waterless dog shampoos before, but never a dry dog shampoo powder.
Here's my review of the Fresh Dog Dry Shampoo Powder…
PROS
All-natural, free of dyes, parabens, chemical preservatives, synthetic fragrances, surfactants or detergents.
It comes in a large size container. It should last quite awhile!
Smells great! No, I'm serious… it's smells really fabulous. (It's a lavender & rosemary scent, but smells mostly like lavender.) The scent is super strong. It reminds me of using 100% pure Essential Oils. It should… it's "infused with Essential Oils."
It's convenient to use. What could be easier than sprinkling the powder directly onto your dog? No water required for this bath!
On the bottle it says that you can also "Use to freshen carpets and stinky pet bedding. Sprinkle, let sit, then vacuum up!" I would definitely agree. The strong scent combined with the shaker-top reminded me of a carpet deodorizer right away. It's great for that.
It's pH balanced for your dog's skin. This is important, because human shampoos are not. So I clearly felt safe using this dry shampoo powder on my dog.
It's safe for puppies 6 weeks of age and older.
I like how a dog dry shampoo makes it possible to bathe your dog on the fly, especially during the cold/winter months. (I typically bathe my dog with water outdoors only… during the hot summer months.)
Made in the USA.
CONS
I must have used too much — my black dog looked practically gray with the powder in his coat. A little definitely goes a long way! The second time I used it — weeks later — I closed all of the holes on the shaker top except ONE. The result: even with very little product used, my black dog still looked gray… (as seen in the photo below).
The powder didn't mix into my dog's fur as easily as I thought it would. It didn't clump up or anything, but it just wasn't as easy to spread it around as I thought it would be.
It's a bit messy; the powder flies everywhere! I made sure that my dog and I were both standing in the middle of a large 8×10 rug that's in front of our back door. I didn't care if powder ended up on the rug. (In fact, I hoped that it would… so it would mildly deodorize the rug!) But when you "massage vigorously into fur with hands" as instructed and try to spread it around, you suddenly notice that tiny particles of powder are filling the air all around you. I would recommend applying this dry shampoo powder outdoors, unless you want to dust right away!
The great smell didn't last long on my dog's coat. This is what I was the most surprised about (…especially since it's clear that I didn't use too little of it). I thought my dog would smell fresh and clean for days. But by the next morning, the scent was pretty much gone. To be clear… this doesn't necessarily mean that the product had stopped working. I mean, he didn't "stink" or have that familiar dog smell anymore! He just didn't smell like lavender & rosemary anymore either — and I had hoped that he would.
Fresh Dog Waterless Bath Foam Shampoo
I've used a number of waterless dog shampoos in the past, as well as dog grooming sprays. I like the convenience, but mostly it's the scent and how long it lasts that ultimately determine the ones I buy.
Here's my review of the Fresh Dog Waterless Bath Foam Shampoo…
PROS
It's super easy to use. Just squirt some onto your dog's coat (or into your hands) and rub it into your dog's fur.
The scent is heavenly! I never would have thought of buying anything that's Grapefruit scented… but it's a really clean and fresh smell. I love it.
It dries quickly, so it's quick and easy to give your dog a waterless bath!
It's safe for puppies 6 weeks of age and older.
Made in the USA.
CONS
As with any waterless dog shampoo, you tend to end up with a handful of loose fur when you're done. (So you need to be near a sink in order to clean your own hands.) It's less of a factor if you brush your dog first — especially if you use a Furminator which gets your dog's undercoat.
I wish the waterless dog shampoo was all-natural like the dry shampoo powder is.
While it dries quickly, I could definitely tell the parts of my dog's fur where I didn't apply the waterless bath foam. Those parts looked "normal" while the clean parts looked slightly clumped together — similar to when you apply mousse to your own hair.
I can't help but question the pH balance of the Fresh Dog waterless bath foam. It's not stated on the bottle, as it is with the dog dry shampoo powder. And it's really important that you only bathe your dog using a canine pH-balanced shampoo. Human shampoos are formulated for human pH levels.
Bonus Tip: When the bottle from any of your foaming dog products becomes empty, fill it with your favorite dog shampoo (and a small amount of water) to make your own foaming dog shampoo!
The Bottom Line
I continued using the Fresh Dog dry shampoo powder to spot-clean my dog in between his regular baths… until it became no longer available. That's a shame too, because it smells great and it's 100% safe for dogs. (UPDATE: While I've used the Dry Powder Shampoo by EverShield, powder is not my favorite choice for a waterless dog bath.)
As for the waterless bath foam… I decided to wait until I can confirm that it's pH safe for dogs before continuing to use it. Hopefully this will be soon, because I really like this waterless shampoo! (UPDATE: I've switched to using Wahl's dog-friendly waterless foam shampoo some of the time and my very first fave: Miracle Coat foaming waterless dog shampoo the rest of the time.)
I like using waterless dog bath products year round to clean my dog's coat and keep him smelling fresh in between his full baths (with water). You can't beat a good-smelling dog in the winter months… and the convenience of not having to rinse the dog's coat.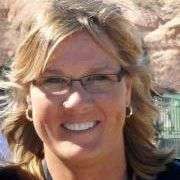 I like to help Dog Parents find unique ways to do things that will save time & money — so I write about "outside the box" Dog Tips and Dog Hacks that most wouldn't think of. I'm a lifelong dog owner — currently have 2 mixed breed Golden Aussies that we found abandoned on the side of the road as puppies. I've always trained my own dogs and help friends train theirs, as well. Professionally, I worked at a vet and have several friends who are veterinarians — whom I consult with regularly. (And just because I love animals so much, I also worked at a Zoo for awhile!) I've been sharing my best ideas with others by blogging full-time since 1998 (the same year that Google started… and before the days of Facebook and YouTube). My daily motivation is to help first-time dog owners be better prepared from the first day your new puppy enters your home. I like to help dog owners understand what's 'normal' and what you can expect in terms of living with and training your dog — how to get through the ups & downs of potty training, chewing, teaching commands, getting your dog to listen, and everything else that takes place during that hectic first year! When I'm not training, walking, grooming, or making homemade treats for my dogs, you will find me at the corner of Good News & Fun Times as publisher of The Fun Times Guide (32 fun & helpful websites). To date, I've written over 600 articles for dog owners on this site! Many of them have upwards of 200K shares.