Did you know that owning a dog costs about $1000 for the first year alone?
Then, it costs about $500 each year after that — and that's just for the basics!
According to a report I saw on the news this morning (on my local FOX news channel in Nashville), there are a number of ways that you can save money when you own a dog.
Here are a few…
How To Save On Vet Care & Dog Costs
#1 – Dog food alone can cost between $200 to $400 a month for some larger breeds, or in homes that have more than one dog. Dog food takes the biggest bite out of the dog owner's budget.
TIP: Buy better food for your dog, if at all possible. Focusing on quality over quantity will save you money in the long run on vet bills, because your dog will simply be healthier… longer. Investing in better dog food (for some, that may be homemade or all-natural foods) is wise for your dog's overall health.
#2 – Visits to the vet average between $30 to $85 a visit — that's just for the cost of the office visit alone. If your dog needs shots, meds, or additional tests, those are additional. To reduce the number of times you need to visit the vet, start taking your dog's care and grooming into your own hands.
For example, brush your dog's teeth. It's easier than you think. And it can save you hundreds in vet bills because you'll be able to ward off tooth decay and gum disease simply by paying a little extra attention to your dog's teeth on your own. (Doggie dentals are not cheap, and your dog has to be anaesthetized. Not to mention the fact that usually bloodwork will be necessary first, in order to determine if the dog can even handle the procedure (or the anesthesia). Unhealthy or aging dogs may not be good candidates for professional dental procedures.
You should also learn how to trim your dog's nails yourself, clean your dog's ears yourself, even express the dog's anal glands (if your dog has a problem with that). WARNING: That last link is a video… and just be glad this isn't smell-a-vision!
#3 – Finally, keep in mind that you can save money on dog walking and pet sitting when you travel as well.
For example, dog walking fees typically range between $20 and $40 a day. And overnight stays in a dog kennel can cost anywhere from $30 to $60 a night. Instead of paying those fees, team up with friends and neighbors to help each other out whenever one of you has to go on a trip.
Those are just a few ideas that I thought were worth sharing.
P.S. Here are a couple of good articles on how to save money at the vet, plus a Dog Cost Calculator: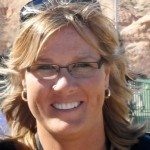 I like to help people find unique ways to do things in order to save time & money — so I write about "outside the box" ideas that most wouldn't think of. As a lifelong dog owner, I often share my best tips for living with and training dogs. I worked in Higher Ed over 10 years before switching gears to pursue activities that I'm truly passionate about. I've worked at a vet, in a photo lab, and at a zoo — to name a few. I enjoy the outdoors via bicycle, motorcycle, Jeep, or RV. You can always find me at the corner of Good News & Fun Times as publisher of The Fun Times Guide (32 fun & helpful websites).
,