Good news: This page is updated daily!
So now you'll be one of the first to know the next time there's a recall on pet food or dog treats.
It's easier to stay on top of things if you only have to check one place to find all of the latest recalls — any time, day or night, today or in the future.
Wouldn't you agree?
Here's what you need to know…
Arm Yourself With Facts, Not Opinions
In light of the latest pet food scare, the last thing I want to do on this website is add to the hype & hysteria or add fuel to the fire by posting my 2 cents about various dog food brands and manufacturers who are or are not on the recall list.
Opinions are of little value when your dog's heath and the ultimate safety of your pet's food and treats are the real concern here.
The fact of the matter is… the health and wellness of our dogs, our children, and our selves is at risk on a daily basis.
Any time you (or your pet) ingest anything, then you run the risk of that item being less effective than initially intended or — in very rare cases — tainted in some way.
Sometimes Bad Things Happen To Good People… Or Their Pets
Humans (and even computers and machinery) are not perfect. Accidents happen. Mistakes are unavoidable. This is a fact of life. A given that we must live with — and deal with — on a daily basis.
The difference lies in how we (as individuals, as parents, and as pet owners) choose to behave in times of adversity, how we deal with life's challenges, and how well we can accept the hand that we are dealt — in the event that something bad happens.
Also of importance is how we educate ourselves so not only will we be among the first to be informed when something strange arises (rather than one of the last — when it may be too late to affect the outcome), but we will also know what to do in the event of an emergency.
One Place To Check For All Pet Food Recalls
Fortunately, the Food and Drug Administration (FDA) provides a number of helpful resources for pet owners.
The most important:
…You'll want to check that list for all the latest recalls on dog food and dog treats. It is updated 24 hours a day, 7 days a week, 365 days a year.
 The FDA even gives you a way to make a difference and affect some change by providing contact info for the Consumer Complaint Coordinator in each state!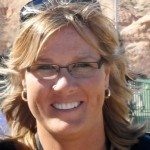 I like to help people find unique ways to do things in order to save time & money — so I write about "outside the box" ideas that most wouldn't think of. As a lifelong dog owner, I often share my best tips for living with and training dogs. I worked in Higher Ed over 10 years before switching gears to pursue activities that I'm truly passionate about. I've worked at a vet, in a photo lab, and at a zoo — to name a few. I enjoy the outdoors via bicycle, motorcycle, Jeep, or RV. You can always find me at the corner of Good News & Fun Times as publisher of The Fun Times Guide (32 fun & helpful websites).
,