This post may contain affiliate links. If you buy thru these links, we may earn a commission at no additional cost to you.
---
How is one to know which dog food is really the best food for dogs?
There are so many choices… not to mention so many conflicting stories about the different brands, manufacturers, and types of dog foods.
One thing's for sure:  Choosing the right dog food for your pet is a very personal decision.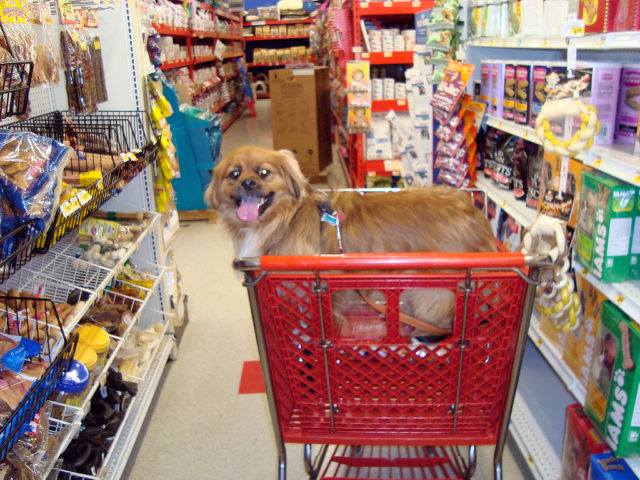 See what a veterinarian recommends (…you might be surprised!)
Here's how I reached a decision as to the best dog food for my dogs…
My $.02
I am certainly not a dog food expert.
Nor am I a dog food fanatic.
Meaning… I don't swear by one particular brand, and I don't tend to scrutinize the products and practices of the various dog food manufacturers out there.
Despite what some would have you think, I don't believe that there is one "perfect" dog food (brand or manufacturer) that is best for all dogs.
Quite the contrary. I believe that there are dozens — if not hundreds — of dog food brands which will adequately nourish our pets and enable them to live long and healthy lives.
Ultimately, it is up to each individual dog owner to decide what is best for their individual dog.
To Help You Decide
Every dog owner must — at their very own pace — educate themselves. This process might take years before you can truly feel comfortable with your decision regarding what's most important to you and which products are ultimately the best for your dog.
We each get there by our own means. And, through this process, each of us comes to achieve a certain level of comfort regarding the various ingredients found in dog foods — and those which we will or will not feed our dogs.
For example, I tend to believe that dog foods with all-natural ingredients are generally very good for dogs. I will even go so far as to say that I think they might be better for our dogs. Do I feed my dogs all-natural dog food? Nope. (Though I have — and still do — on occasion.)
I also believe that dogs can live happy and healthy lives on a diet that consists of dog foods purchased from grocery stores.
For the most part, I think most commercial dog foods have the bare minimum in terms of nutrients and health benefits for dogs. Do I feed my dogs food from the grocery store? Nope. (Though I definitely have — especially with my very first dogs.)
There is controversy no matter which dog food brand you choose… and not everyone will agree with your decisions.
It's So Confusing

Keep this one thing in mind…
For as many people who tend to criticize one product or another, there are even more dogs who have lived long, healthy lives after eating those particular products. So I think it's important to take everything you hear with a grain of salt.
If your choice of dog food is based on what you would or would not put in your own mouth… then so be it. Human-grade dog food is a great choice.
If your choice of dog food is based on what you can and cannot afford… then buy what makes sense, for you.
We all have our own level of standards for what is acceptable for our dogs to eat. I say, to each his own. Live and let live.
However, I will add this: There is a lot of marketing hype today — especially in the pet food industry. So try not to be swayed by all of the flowery phrasing and trendy words.
You should know that the pictures they put on the dog food label, the puppies they feature in the dog food commercials, and the phrases they use to describe a particular dog food rarely, if ever, depict what is actually inside that bag of food. It's the actual ingredients inside the dog food which matter most. Read the labels and educate yourself!
Trust me when I say… eventually it does become easier to sort through all of the hype, so you can make an intelligent & informed decision for yourself, for your dog, and for your pocketbook.
Try Many, Settle On A Few
It's a good idea to sample a variety of dog foods for awhile — if not through the entire course of your dog's life. Most dog owners do.
As pet owners, we tend to get excited whenever we see a new brand on the market, or a new flavor, or a new "healthier" mix, etc. and we're usually eager to share our new find with our dog.
There's nothing wrong with this. Just be careful to switch your dog's food gradually each time.
In the end, your aim should simply be to:
As long as your dog's stools are solid and your dog experiences no ill effects from the dog food brand that you've chosen, then perhaps you've found yourself a dog food!
The good thing is, dogs are flexible… and resilient, and they won't hold it against you if you change your mind down the road.
So even if you change your mind about a certain dog food, your dog can make the change with you and continue to grow just fine.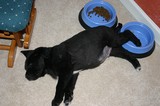 TIP:
To wean your dog off of one food and onto another
, simply mix more and more new in with the old each day, until you dog's diet consists entirely of the new dog food.
The Summary
While a dog's food and overall diet are certainly important, there is much more to your dog's health and well-being than simply what goes into his mouth.
Not to be overlooked are:
…to name just a few.
See what I feed my dogs.
Interesting: Dog Food Is Better For People Than Fast Food!
Who knew?!
The truth is dog food might actually be better for humans than fast food from restaurants?!
According to this study, "tins of pet food are better for you than many fast food meals".
Scientists in the UK compared 30 human meals with 15 pet foods. They found that the human foods would perform worse than much of the animal nosh under the Food Standards Agency's "traffic light" labeling scheme.
The end result?…
In terms of fat, sugar, and salt content, canned pet food might be a better choice than fast food meals at places like McDonald's and Kentucky Fried Chicken.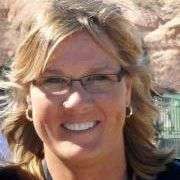 I like to help Dog Parents find unique ways to do things that will save time & money — so I write about "outside the box" Dog Tips and Dog Hacks that most wouldn't think of. I'm a lifelong dog owner — currently have 2 mixed breed Golden Aussies that we found abandoned on the side of the road as puppies. I've always trained my own dogs and help friends train theirs, as well. Professionally, I worked at a vet and have several friends who are veterinarians — whom I consult with regularly. (And just because I love animals so much, I also worked at a Zoo for awhile!) I've been sharing my best ideas with others by blogging full-time since 1998 (the same year that Google started… and before the days of Facebook and YouTube). My daily motivation is to help first-time dog owners be better prepared from the first day your new puppy enters your home. I like to help dog owners understand what's 'normal' and what you can expect in terms of living with and training your dog — how to get through the ups & downs of potty training, chewing, teaching commands, getting your dog to listen, and everything else that takes place during that hectic first year! When I'm not training, walking, grooming, or making homemade treats for my dogs, you will find me at the corner of Good News & Fun Times as publisher of The Fun Times Guide (32 fun & helpful websites). To date, I've written over 600 articles for dog owners on this site! Many of them have upwards of 200K shares.