This post may contain affiliate links. If you buy thru these links, we may earn a commission at no additional cost to you.
---
I recently posted something about this on my Facebook page…
Had a long talk with our vet today about the state of the economy and how it's affecting the pet industry. Spending on animal accessories & fun stuff is up; spending on animal care & checkups is down. Vet visits tend to be for illnesses & emergencies, rather than for preventive maintenance these days. My dog Tenor got his 3-year Rabies shot today and everything else that goes with an annual dog checkup. What about you… still taking your dog to the vet annually?
The majority of people who responded said yes, they still take their dog to the vet for a checkup and/or vaccinations at least once a year. Some admitted they usually take their dogs to the vet quicker than they typically take themselves to the doctor. Dogs are like kids to many and, as such, they get high priority when it comes to health issues and preventive medicine.
The same is true in my household — to a degree. I mean, I don't go overboard with my dog. I don't dress him up or provide him with Christmas and Birthday gifts each year. But, my dog does play a big part in my life, and I do give a good deal of thought to things like: whether it's too cold or too hot to leave the dog in the car whenever we take him with us, whether he's getting enough exercise each day, and whether he's healthy or in any pain.
We all have different lengths that we will go to when it comes to our dogs.
I actually thought the rising cost of vet care might be the primary reason that some would decide to forego dog vaccinations each year.
Pet owners are feeling sticker shock at the vet. The average household in the U.S. spent $655 on routine doctor and surgical visits for dogs last year, up 47% from a decade ago, according to the American Pet Products Association.  Source
However, an interesting discussion arose on my Facebook page about vaccinating dogs vs not vaccinating dogs — not based on cost, but rather based on the perceived safety of dog vaccinations. (It's similar to the debate surrounding childhood immunozations these days.)
Should You Vaccinate Your Dog Or Not?
I can only offer what I do for my dog based on what I've researched and learned firsthand throughout the years.
In this case, I don't believe that annual dog vaccinations do more harm than good for my dog. Therefore, we continue to vaccinate our dog each year (and enjoy all of the other benefits of having a routine checkup at the vet). Our American Eskimo lived almost 16 years, and he got vaccinated each year of his life.
This video highlights the importance of the routine pet wellness exam, according to Dr. Marty Becker.
I will say that I am happy that our vet switched from the 1-year Rabies vaccine to the 3-year Rabies vaccine. And I can assure you that I don't automatically do whatever the vet recommends for my otherwise healthy dog. Some examples: paying for a fecal to test for worms at each annual exam, having my dog's teeth cleaned professionally, and getting his bloodwork drawn just so they'll have a baseline report in his records. (He's 5 years old.)
Hopefully, you too will research both sides of the dog vaccination issue thoroughly before you make a decision about whether to vaccinate your dog or not. There are lots of examples for both sides of the story. Some are true, and some are not so true. Some are rather extreme examples, and some are not so extreme. It can be difficult to sort through all the hype, so use your own best judgment when determining what's best for your dog.
Here's some food for thought…
Dog Vaccination Facts vs Myths
According to a 2-phase study of pet owners and veterinarians, which was commissioned by Bayer HealthCare LLC, Animal Health Division and conducted by Brakke Consulting in collaboration with the national Commission on Veterinary Economic Issues, "Over the past decade, as the population of dog and cat owners has increased, the number of pets that are receiving proper veterinary care has seen an alarming decline."
They concluded that the decline in the number of people seeking vet care for their pets is mostly due to misconceptions about pet health.
Here are 3 of the myths, along with the facts provided by pet experts.
MYTH #1:  Annual wellness exams are unnecessary and do not help my pet.
FACT:  Both dogs and cats require at least one veterinary well-visit annually (as opposed to visiting the vet in order to get treatment for a specific health or medical issue) – even though most think that their pets only need to go to the veterinarian for vaccinations or shots. During routine check-ups, veterinarians evaluate your pet's health status using a number of tools such as ear and eye checks, listening to the heart, taking X-rays and blood work. By using a range of medical techniques, veterinarians can catch conditions that, if undetected, could become costly to treat or chronic illnesses.
MYTH #2:  All it takes is a click of the computer mouse and I can figure out what's wrong with my pet.
FACT:  39% of pet owners look online before consulting their veterinarian if their pet gets sick or injured. As a result, pet owners are waiting too long to take their pets in for care and the pets are sicker than they would have been if the pet owner took their pet in at the first sign of concern. This delay could lead to costlier and more time-intensive treatment.
MYTH #3:  I just need to take my pet to the veterinarian's office when it is sick; the value of an annual wellness exam is not comparable to the cost of a visit.
FACT:  Think about all the doctors you see in a year (ophthalmologist, dentist, internist, family doctor, etc). The veterinarian provides all of these same services for your pet in one single annual wellness exam. So, for every veterinarian visit, your dog is gettinga  full check-up with the skills of a number of doctors combined into one.
When looking at these myths and facts, it is important to remember that the lifespan of pets is much shorter than that of humans. So skipping out on the veterinary visit for even one year, is similar to a human skipping doctor visits for seven years. —Sheldon Rubin, DVM (Oprah's veterinarian of 15 years)
Here are 10 ways to save on vet care without skimping on quality.
UPDATE
These are definitely worth a read. They may help in your decision whether to vaccinate your dog each year or not.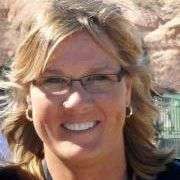 I like to help Dog Parents find unique ways to do things that will save time & money — so I write about "outside the box" Dog Tips and Dog Hacks that most wouldn't think of. I'm a lifelong dog owner — currently have 2 mixed breed Golden Aussies that we found abandoned on the side of the road as puppies. I've always trained my own dogs and help friends train theirs, as well. Professionally, I worked at a vet and have several friends who are veterinarians — whom I consult with regularly. (And just because I love animals so much, I also worked at a Zoo for awhile!) I've been sharing my best ideas with others by blogging full-time since 1998 (the same year that Google started… and before the days of Facebook and YouTube). My daily motivation is to help first-time dog owners be better prepared from the first day your new puppy enters your home. I like to help dog owners understand what's 'normal' and what you can expect in terms of living with and training your dog — how to get through the ups & downs of potty training, chewing, teaching commands, getting your dog to listen, and everything else that takes place during that hectic first year! When I'm not training, walking, grooming, or making homemade treats for my dogs, you will find me at the corner of Good News & Fun Times as publisher of The Fun Times Guide (32 fun & helpful websites). To date, I've written over 600 articles for dog owners on this site! Many of them have upwards of 200K shares.