This post may contain affiliate links. If you buy thru these links, we may earn a commission at no additional cost to you.
---
Have you read the book Planet Dog: A Doglopedia yet?
Pat Doyle of the Doggiewoggie Dog Blog summarizes this book very well:
I found something of interest from "Breeds to Match Your Personality Type". It says that Type A humans (impatient, stressed, driven types) usually do better with Type B dogs, and Type B humans (laid-back, easygoing types) usually do better with Type A dogs.
Of course, this begs the question, what Personality Type are you?
And what Personality Type is your dog?
(And if you don't have a dog yet… then what Personality Type of dog should you get?)
How To Match Your Personality Type With Your Dog's Personality Type
Does your dog match your personality? Or complement it?
It is said that Type A people usually do better with Type B dogs, and Type B people usually do better with Type A dogs.
First, Find Your Personality Type
I like to take several different personality type tests at the same time — to see how similar the results are. In my case, the results from the following personality tests were all spot on.
You do NOT have to "register" or sign up for anything to take these 4 free online personality tests:
The Doglopedia book helps you determine which Personality Type your dog is!
Type A Dogs (Best For Type B Humans):
Airedale
Belgian Sheepdog
Border Collie
Brittany
Cairn Terrier
Collie
Dalmatian
Fox Terrier
Irish Terrier
Jack Russell Terrier
Siberian Husky
Springer Spaniel
West Highland White Terrier
Whippet
Yorkshire Terrier
Type B Dogs (Best For Type A Humans):
Basset Hound
Bloodhound
Boston Terrier
Bulldog
Cavalier King Charles Spaniel
Clumber Spaniel
French Bulldog
Great Dane
Great Pyrenees
Irish Wolfhound
Newfoundland
Pekingese
Pomeranian
Pug
Saint Bernard
This is SO interesting to me!
I'm definitely a Type A. And my dogs have always been Type B. According to Planet Dog: A Doglopedia, this is the perfect combination!
How Type A & Type B People Differ
Type A Personality Type Traits:
Multitasker
Easily Overwhelmed
High Achiever
Goal-Driven
Workaholic
Perfectionist
Sensitive
Anxious
Energetic
Stressed
Competitive
Practical
Impatient
Type B Personality Type Traits:
Realistic
Unmotivated
Accepting
Complacent
Easy-Going
Procrastinator
Tolerant
Indulgent
Relaxed
Lackadaisical
Uncompetitive
Overly Casual
Reflective
Innovative
Charismatic
Adaptable
Stable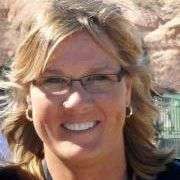 I like to help Dog Parents find unique ways to do things that will save time & money — so I write about "outside the box" Dog Tips and Dog Hacks that most wouldn't think of. I'm a lifelong dog owner — currently have 2 mixed breed Golden Aussies that we found abandoned on the side of the road as puppies. I've always trained my own dogs and help friends train theirs, as well. Professionally, I worked at a vet and have several friends who are veterinarians — whom I consult with regularly. (And just because I love animals so much, I also worked at a Zoo for awhile!) I've been sharing my best ideas with others by blogging full-time since 1998 (the same year that Google started… and before the days of Facebook and YouTube). My daily motivation is to help first-time dog owners be better prepared from the first day your new puppy enters your home. I like to help dog owners understand what's 'normal' and what you can expect in terms of living with and training your dog — how to get through the ups & downs of potty training, chewing, teaching commands, getting your dog to listen, and everything else that takes place during that hectic first year! When I'm not training, walking, grooming, or making homemade treats for my dogs, you will find me at the corner of Good News & Fun Times as publisher of The Fun Times Guide (32 fun & helpful websites). To date, I've written over 600 articles for dog owners on this site! Many of them have upwards of 200K shares.