This post may contain affiliate links. If you buy thru these links, we may earn a commission at no additional cost to you.
---
There are a handful of great websites devoted solely to pet sitting, dog walking, and overnight boarding for dogs.
I've used several of these sites to find loyal and reliable pet sitters that have been with us for years now.
Through some of these pet sitting sites, you can also receive additional services — like house sitting, dog grooming, dog training, and more.
Trust me, there is no easier way that I've found to get a pet sitter… fast!
Rover is the most popular way to find a dog sitter or dog walker these days. It's my personal favorite and how we found our most reliable and trustworthy pet sitters.
What I really like is that it's super-quick to see exactly who's available in your area on the exact days you need a sitter. After entering your dates (on their website or the Rover app), you immediately get 20 local pet sitters with "confirmed availability" for those dates.
That alone gives you peace of mind — just knowing that you will have more than one person to choose from!
From there, I look at their:
Ratings (stars)
Testimonials (reviews)
Number of repeat clients (I'm super picky and leary about letting a stranger have a key to my house — so I only choose pet sitters with a lot of repeat clients.)
Price (per visit for drop-in visits, or per day for boarding)
Location (I prefer to find people who live super close to my house — that way it's convenient for them to visit regularly and not a "chore" in any way)
I really like that all pet sitters go through a background check, and you can schedule your visits and pay (securely) directly through the website or app. No cash changes hands, and no check writing — it's all done through PayPal.
I also like the variety of pet sitting options they provide:
Boarding (if you need overnight pet boarding outside of your home)
House Sitting (if you need overnight pet or house-sitting services in your home)
Dog Walking (they will drop by whenever your dog needs a walk)
Doggy Day Care (daytime pet care in your sitter's dog-friendly home — some have their own pets, others don't… some only board one dog at a time, others will accept a few dogs at a time… some allow your dog to roam their house, others have designated pet spaces inside their house)
Drop-In Visits (to let your dog outside and give them food, treats, and meds if necessary — at your set times)
I just want to give a quick mention to the Wag pet sitting site — because it's probably the second most popular way to find pet sitters these days.
However, I personally don't feel like it's a smooth user experience when using their website (and their app) to find pet sitters.
For one, you have to "sign up" and create an account before you can even search to see if there are any a) pet sitters in your area period and b) sitters available on the dates you're interested in. It's an unnecessary barrier that just made me want to look elsewhere.
Nevertheless, I signed up — just so I could see how it worked, and if there were pet sitters listed on Wag that weren't on Rover.
I found that many who appear on Rover are listed on Wag as well. And since I like the Rover interface so much better, it's just easier for me to stick with Rover instead of using both sites to find dog sitters.
This is one of the first sites to appear online matching pet sitters with dog owners.
It's also one of the best — in terms of the wide range of pets they will care for (including fish, birds, reptiles, horses, farm animals, and special needs pets).
I checked all of the PSI dog sitters that were listed in my zip code, and while there are not nearly as many listed as on the more popular sites like Rover and Wag, the ones that appear here are seriously legit.
I know this because I've:
Done extensive research of pet sitters in my area
Read the testimonials and reviews of the most highly rated ones
Had several of them in my home for one-on-one meet & greets
It seems to me that most pet sitters these days strive to be listed on the newer, more popular sites first — like Rover and Wag. But the best and most reliable pet sitters make it a point to also be listed on this respected pet sitting site. (It costs pet sitters around $150 a year to be a member of PSI and be listed in their directory of pet sitters.)
As the world's largest educational association for professional pet sitters and dog walkers, Pet Sitters International is well-known for providing helpful tools and resources for those entering the pet sitter business — including insurance and bonding.
This is where you go to find someone who is a "certified" professional pet sitter in your area.
NAPPS is the only national non-profit organization for professional pet sitters.
Unfortunately, there are only 2,500 or so pet sitters nationwide who have become "certified" professional pet sitters at this point in time. (It costs pet sitters around $150 a year to be a member of NAPPS and be listed in their directory of pet sitters.)
While there were aren't many pet sitters listed in my zip code, most of them are different from the pet sitters who appear on PSI, Rover, and Wag.
These are pet sitters who take their professional certification very seriously.
Must read: How To Prepare Your New Pet Sitter In Case Of An Emergency
Tips For Finding A Pet Sitter, Kennel, Or Dog Boarding Facility
The organizations listed above can put you in touch with dog kennels and dog boarding facilities where you can leave your dog overnight, for the weekend, or longer. Here are some additional pet sitter and dog boarding tips:
Tips For Finding Dog Day Care Facilities In The USA
Dog day care is a place you can take your dog during the day to play with other dogs in a safe and supervised playroom. Here are nationwide dog day care facilities that can watch your dog during the day (work hours):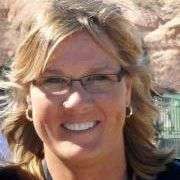 I like to help Dog Parents find unique ways to do things that will save time & money — so I write about "outside the box" Dog Tips and Dog Hacks that most wouldn't think of. I'm a lifelong dog owner — currently have 2 mixed breed Golden Aussies that we found abandoned on the side of the road as puppies. I've always trained my own dogs and help friends train theirs, as well. Professionally, I worked at a vet and have several friends who are veterinarians — whom I consult with regularly. (And just because I love animals so much, I also worked at a Zoo for awhile!) I've been sharing my best ideas with others by blogging full-time since 1998 (the same year that Google started… and before the days of Facebook and YouTube). My daily motivation is to help first-time dog owners be better prepared from the first day your new puppy enters your home. I like to help dog owners understand what's 'normal' and what you can expect in terms of living with and training your dog — how to get through the ups & downs of potty training, chewing, teaching commands, getting your dog to listen, and everything else that takes place during that hectic first year! When I'm not training, walking, grooming, or making homemade treats for my dogs, you will find me at the corner of Good News & Fun Times as publisher of The Fun Times Guide (32 fun & helpful websites). To date, I've written over 600 articles for dog owners on this site! Many of them have upwards of 200K shares.