Do you dread going to the vet?
I know, me too sometimes. (And I'm sure my dog dreads it even more than I do!)
Luckily, I've learned a few tricks that make the process of going to the veterinarian's office quick & painless — for all involved.
Reduce Time Spent In The Waiting Room
It's a fact, doctors typically spend more time than they intend to with any given patient.
Why? Because pet owners have questions. Dogs show different symptoms in the office than they do at home. It takes time to get lab tests done. And sometimes it's difficult to diagnosis and then dispense medications to treat your dog without taking the time to rule out everything else that could be causing "the problem".
For those reasons, your goal should always be to grab the VERY FIRST appointment of the day. That helps to ensure that you will have 100% of the vet's full attention and you won't have to wait to be seen. (Hey, other patients may have to wait until you get all of your questions answered, but at least it's not you who has to do the waiting for a change!)
And if you think about it… after the first few appointments of the day have gone past their allotted times, it doesn't take long before the doctor's remaining appointments for the day are completely out of whack and everyone's pushed back — anywhere from 30 minutes to an hour (…or more!).
That means people — and their pets — are left to wait it out in the lobby. And as everyone knows, to be in the company of restless, hyperactive, barking, and often ill pets (and their irritated owners) is not that pleasant of an experience. Such is why I always book my appointment for the first one of the day.
The best times to get in & out of the vet's office in a hurry:
8:00 AM (or whatever the first appointment of the day is)
8:30 AM (or whatever the 2nd appointment of the day is)
9:00 AM (or whatever the 3rd appointment of the day is)
1:00 PM (or whatever the first appointment is after the doctor's lunch hour)
1:30 PM (or whatever the 2nd appointment is after the lunch hour)
That's it. I don't book appointments at other times — unless it's an emergency. In which case, time is of the essence and all of this is completely irrelevant.
Other Ways To Speed Up Vet Visits
Two other tips to help you get in & out of the vet really quick:
#2 Ask your vet a question over the phone, rather than making an appointment.
More Vet-Related Dog Tips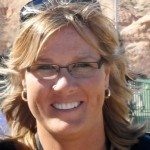 I like to help people find unique ways to do things in order to save time & money — so I write about "outside the box" ideas that most wouldn't think of. As a lifelong dog owner, I often share my best tips for living with and training dogs. I worked in Higher Ed over 10 years before switching gears to pursue activities that I'm truly passionate about. I've worked at a vet, in a photo lab, and at a zoo — to name a few. I enjoy the outdoors via bicycle, motorcycle, Jeep, or RV. You can always find me at the corner of Good News & Fun Times as publisher of The Fun Times Guide (32 fun & helpful websites).
,