This post may contain affiliate links. If you buy thru these links, we may earn a commission at no additional cost to you.
---
It has come to my attention that not everyone is familiar with the after-hours veterinary care centers that are available specifically to care for sick and injured pets on weekends and during the evening hours when most vets are closed.
If you haven't already, I encourage you to program the phone number of your local pet emergency care center in your cell phone now.
You never know when you might need a little after-hours care or advice!
Here in Franklin, Tennessee we have P.E.T.S. which stands for Pet Emergency Treatment Service. They're located in nearby Brentwood, TN.  (UPDATE: It's now called Blue Pearl Emergency Medicine For Pets.)
They're open 24 hours, 7 days a week, 365 days a year. But a place like this comes in most handy whenever your regular veterinarian's office is closed. That's when we went — after hours.
The best part: they don't require an appointment. They do encourage you to call ahead whenever possible. That's what I do… just to give them a heads-up that we're on our way.
One time, they greeted us at the door upon our arrival and began administering treatment to our dog right away. (It was the middle of the night, and they weren't busy.)
The other time, we had to wait a couple of hours just to be seen. (It was a Saturday afternoon and our situation wasn't as serious as the others who were waiting.)
How I've Utilized The Services Of After-Hours Pet Care Centers
Any time an "emergency" arises (and our vet's office is closed) I phone the pet emergency clinic. Luckily, it's only happened twice.
I simply ask for their advice over the phone first.
TIP: Usually, emergency veterinarians are reluctant to give advice without seeing your dog first, but by phrasing your questions the right way, you can get a good idea whether this is perceived to be a "dire emergency" in their eyes, or something that can simply be "watched" for a couple of hours or days instead.
I am so thankful that places like this exist. Talk about peace of mind!
On the 2 times that we've visited (and the one time that I just called for advice), they've managed to ease my fears at times when I was panicking about my dog's sudden illness or injury.
So if nothing else, it's extremely comforting to know that they are there — if and when you need them.
And when it is a true emergency, they have animal doctors and surgeons on hand at all times who are able to tackle most anything.
How To Find After-Hours Pet Care
If, like me, you live south of Nashville (Franklin, Brentwood, Cool Springs), I encourage you to program 615-333-1212 into your cell phone right now. You never know when you might need this!
If you don't live in this area, then to find the pet services nearest you, simply search for "after hours vet" or "after hours pet" + the name of your city in Google.
You can also call any veterinarian's office in your area after-hours and the voicemail message will typically include the phone number of who you can call in case of an emergency. Depending on the severity of the situation and/or the message you leave, some veterinarians will even call you right back. And some may arrange to meet you at their office to care for your pet after hours.
Trust me, it's best to be prepared for times like these. You never know when an emergency might arise, and it's good to know that peace of mind is only a phone call away!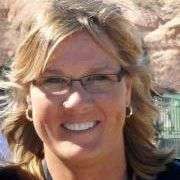 I like to help Dog Parents find unique ways to do things that will save time & money — so I write about "outside the box" Dog Tips and Dog Hacks that most wouldn't think of. I'm a lifelong dog owner — currently have 2 mixed breed Golden Aussies that we found abandoned on the side of the road as puppies. I've always trained my own dogs and help friends train theirs, as well. Professionally, I worked at a vet and have several friends who are veterinarians — whom I consult with regularly. (And just because I love animals so much, I also worked at a Zoo for awhile!) I've been sharing my best ideas with others by blogging full-time since 1998 (the same year that Google started… and before the days of Facebook and YouTube). My daily motivation is to help first-time dog owners be better prepared from the first day your new puppy enters your home. I like to help dog owners understand what's 'normal' and what you can expect in terms of living with and training your dog — how to get through the ups & downs of potty training, chewing, teaching commands, getting your dog to listen, and everything else that takes place during that hectic first year! When I'm not training, walking, grooming, or making homemade treats for my dogs, you will find me at the corner of Good News & Fun Times as publisher of The Fun Times Guide (32 fun & helpful websites). To date, I've written over 600 articles for dog owners on this site! Many of them have upwards of 200K shares.