This post may contain affiliate links. If you buy thru these links, we may earn a commission at no additional cost to you.
---
This is Post #10 (Himalayan Yak Cheese Dog Chews) in a series of articles summarizing the pros & cons of 12 Long-Lasting Dog Chews.
My Experience With Himalayan Dog Chews As Dental Treats
HOW LONG IT LASTS: Hours
BEST FOR: Light chewers (or as a snack for medium and power chewers)
MY FAVORITE BRAND(S): Pupford and Pawstruck
TIP: Himalayan yak dog chews are best for extra special treat time — like to keep your dog calm while waiting at the vet's office or to distract your dog whenever a guest arrives at your house. They are softer than most of the dog chew bones mentioned above. So there's no need to worry about your dog eating every last bit of it — even the small parts that break off!
My All-Time Favorite Dog Dental Treats
To me, Himalayan yak cheese dog chews are just a larger type of dog dental treats that happen to be very trendy right now.
You know… similar to DentaStix and Greenies that are meant to be eaten and are good for a dog's teeth.
Personally, my favorite dog dental chews are Nubz by Nylabone. However, they don't last nearly as long as Himalayan dog chews do.
Nubz are made in the USA with real chicken and have little bumps all over them — to gently scrub the teeth. I buy Nubz in bulk every time they go on sale at Costco. And… I break them in half, so I get twice as many treats (44) from each bag!
Pros & Cons: What I Like Best (And Least) About Himalayan Dog Chews
I buy Himalayan yak dog chews (also called Yak Cheese) several times each year — as special treats for my dogs.
They're made from yak & cow milk, salt, and lime juice.
These dental dog treats take a bit of force and strong teeth chewing for your dog to break off pieces to eat.
Yes, dogs are encouraged to eat every bit of these — they're fully digestible and easy on the tummy (even the small pieces that break off).
In our house, they just don't last long enough to justify the cost (around $4 or $5 apiece) and they're gone in an hour or so. Sometimes they'll last 2 or 3 days — but very rarely.
Personally, I'd rather give my dogs lots more Nubz dental chews over time as special treats than invest in just a few of the Himalayan dog chews for the same price. But that's just me.
The #1 Best Thing About Himalayan Yak Dog Chews
Even if your dog bites off small pieces of a Yak Cheese Chew, they're completely safe and fully edible.
Better yet…
You can change the size, shape, and texture of the pieces that break off of a Himalayan yak cheese dog chew — to make them even more enjoyable and introduce a brand new tasty treat for your dog to gnaw on!
How?
By placing it in the microwave…
If you put a little piece of a Himalayan dog chew (that your dog has broken off) into your microwave for 30 seconds, it will puff up like a crunchy, hard but hollow ball — similar to a piece of popcorn for dogs! (Just be sure to let it cool completely before giving it to your dog.)
You can see how much my dogs enjoy the microwaved pieces of Yak Cheese in these 2 videos:
---
---
Where To Find Himalayan Dog Chews
Yak Cheese for dogs is readily available in grocery stores, department stores, pet stores, and online.
I usually watch for them to go on sale on Amazon.
When they go on sale from Pupford and Pawstruck I snatch them up in a hurry — because I've found those to be the best brands.
Like most other types of dog bone chews, Himalayan yak cheese chews tend to get more affordable the more you buy. Larger quantities equal bigger savings.
Want to try the Himalayan Yak Chews that my dogs like best?
Like this post? Save it to read again later… or share with others on Pinterest!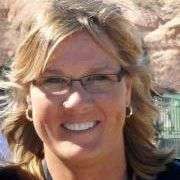 I like to help Dog Parents find unique ways to do things that will save time & money — so I write about "outside the box" Dog Tips and Dog Hacks that most wouldn't think of. I'm a lifelong dog owner — currently have 2 mixed breed Golden Aussies that we found abandoned on the side of the road as puppies. I've always trained my own dogs and help friends train theirs, as well. Professionally, I worked at a vet and have several friends who are veterinarians — whom I consult with regularly. (And just because I love animals so much, I also worked at a Zoo for awhile!) I've been sharing my best ideas with others by blogging full-time since 1998 (the same year that Google started… and before the days of Facebook and YouTube). My daily motivation is to help first-time dog owners be better prepared from the first day your new puppy enters your home. I like to help dog owners understand what's 'normal' and what you can expect in terms of living with and training your dog — how to get through the ups & downs of potty training, chewing, teaching commands, getting your dog to listen, and everything else that takes place during that hectic first year! When I'm not training, walking, grooming, or making homemade treats for my dogs, you will find me at the corner of Good News & Fun Times as publisher of The Fun Times Guide (32 fun & helpful websites). To date, I've written over 600 articles for dog owners on this site! Many of them have upwards of 200K shares.