This post may contain affiliate links. If you buy thru these links, we may earn a commission at no additional cost to you.
---
Yes, dogs get cancer, too. (My dog had a cancerous tumor removed recently.)
The National Canine Cancer Foundation estimates that 1 in 3 dogs will develop cancer. Of those, over half of them will die of cancer. It's the #1 disease-related killer of dogs.
According to the American Veterinary Medical Association, 50% of dogs over the age of 10 will die of cancer.
If you just recently found out that your dog has cancer, then you probably have a lot of questions.
First, take the time to educate yourself about the particular type of cancer that your dog has.
Start by asking your veterinarian to explain things to you — in detail. That's what they're there for!
My personal tip: Take a voice recorder with you. (There are FREE voice recording apps for all smartphones.) That's what I did when my husband was diagnosed with melanoma skin cancer. Having the doctor's exact words recorded made it easy for us to go back and replay at any time to refresh our memory on things.
Causes Of Dog Cancer: Signs & Symptoms
There are several different things that can lead to cancer in dogs.
For example, a dog sunburns can eventually lead to cancer — just as with humans.
Here are some very specific tips for preventing a dog sunburn, plus helpful information about dog skin cancer.
In reality, there are more than 40 different types of canine cancer. Each has its own unique cause and course of treatment.
Regardless of the type of cancer, there are some common symptoms that typically appear.
10 Early Warning Signs of Dog Cancer:
Source: American Veterinary Medical Association
If your dog is displaying one or more of the above signs, keep in mind that it could be due to many different things — not necessarily cancer.
But that's one of the reasons that you should take your dog to the vet annually for regular checkups. It's the absolute best way to avoid lengthy and costly cancer treatment should your dog be one of the 6 million dogs that are diagnosed with cancer each year.
Not all tumors or growths are cancerous. Sometimes they can be as simple as a mass of fatty tissue (also known as a lipoma). To be safe, see your veterinarian if you notice any lumps on your pet's body … However, cancer can also affect parts of the body that you can't see, like the blood or internal organs. That's why it's important to make sure your pet receives regular exams, so that problems can be detected and treated early. Source
Dog Cancer Treatment
The treatment chosen to help your dog will ultimately be determined by his age, his health and the type of cancer your dog has.
The 3 most common ways to treat cancer in dogs are:
Surgery – Veterinarians will perform surgery on a tumor when it can be removed from a pet's body without damaging other tissue.
Chemotherapy – Dogs with cancer will be given toxic chemicals — usually intravenously — that are intended to kill the out-of-control, rapidly reproducing cancer cells, without damaging the slower-dividing healthy cells.
Radiation Therapy – High doses of radiation are aimed directly at the tumor to shrink it or arrest its growth.
In addition, there are also Holistic Cancer Treatment options which involve supporting the immune and digestive system, allowing the body to fight the cancer on its own. Your dog's diet plays an important role in this form of canine cancer treatment.
Be sure to explore those options ahead of time, as well as the common side effects associated with each.
In many cases pet cancer is treatable, but early detection & treatment is crucial to your pet's outcome. With the help of ongoing cancer research, advances in veterinarian medicine, and organizations on the front line working to find a cure, there is hope. There are so many treatment options available, which not only help to treat the disease but improve your pet's quality of life. Speak with your vet about these treatment options and do your research beforehand so you can ask any and all questions before making a decision. Source
How To Cope When Your Dog Has Cancer
These are some of the best tips I've found for dealing with the emotional stress when your dog has cancer:
Pet insurance is a fairly new and rapidly developing and changing business. There are many plans available, and almost all of them base their pricing on the age of the pet (when you purchase the plan) and pre-existing conditions. Many plans will cover the cost of chemotherapy and radiation treatments for exiting policy holders, but if your animal has already been diagnosed with cancer, likely those treatments would be excluded (for a period of time as determined by the company). The key with pet insurance is to read the policy carefully, ask questions when receiving the quote about what is excluded and be on top of claims that you do make to the company. The cost of veterinary oncology treatments can be high, so planning ahead by purchasing pet insurance when your pet is young can be beneficial, cost effective and can help ease the stress of decision making should you animal be diagnosed with cancer. Source
If you're a friend or relative of someone whose dog has cancer, here are the Dos & Don'ts Of Helping A Friend Whose Dog Has Cancer.
How Dogs Cope When They Have Cancer
I've learned some interesting things from reading these 10 inspirational stories of dogs living (and dying) with cancer…
More About Dog Cancer
In addition to the links provided in the article above, these are the best resources if you want more information about canine cancer: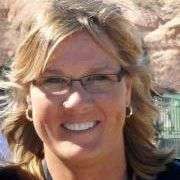 I like to help Dog Parents find unique ways to do things that will save time & money — so I write about "outside the box" Dog Tips and Dog Hacks that most wouldn't think of. I'm a lifelong dog owner — currently have 2 mixed breed Golden Aussies that we found abandoned on the side of the road as puppies. I've always trained my own dogs and help friends train theirs, as well. Professionally, I worked at a vet and have several friends who are veterinarians — whom I consult with regularly. (And just because I love animals so much, I also worked at a Zoo for awhile!) I've been sharing my best ideas with others by blogging full-time since 1998 (the same year that Google started… and before the days of Facebook and YouTube). My daily motivation is to help first-time dog owners be better prepared from the first day your new puppy enters your home. I like to help dog owners understand what's 'normal' and what you can expect in terms of living with and training your dog — how to get through the ups & downs of potty training, chewing, teaching commands, getting your dog to listen, and everything else that takes place during that hectic first year! When I'm not training, walking, grooming, or making homemade treats for my dogs, you will find me at the corner of Good News & Fun Times as publisher of The Fun Times Guide (32 fun & helpful websites). To date, I've written over 600 articles for dog owners on this site! Many of them have upwards of 200K shares.