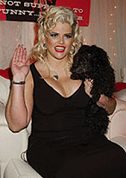 Anna Nicole Smith may have left this world too soon, but not before she shared with everyone her love of animals, including:
Her white Maltese named "Marilyn"
Her black toy poodle named "Sugar Pie"
Her Shih-Tzu named "Puppy"
Through the years, Anna Nicole Smith was a devoted dog owner.
And she seemed to enjoy being photographed with her dogs.
Here are pictures of Anna Nicole Smith"s little white Maltese named "Marilyn" …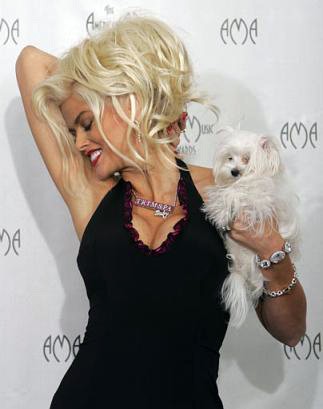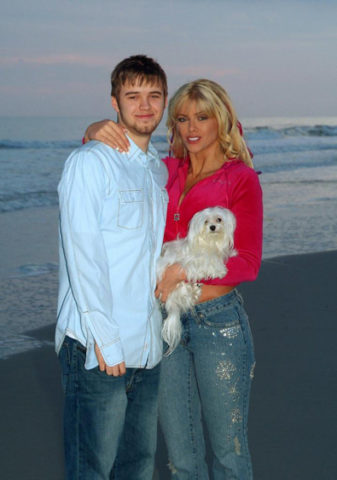 Check out more photos of Anna Nicole Smith with her other dogs, "Sugar Pie" and "Puppy".
,