---
We write about products and services that we use. This page may contain affiliate links for which we receive a commission.
---
Why do I love Google?
Let me count the ways!
Okay, here we go…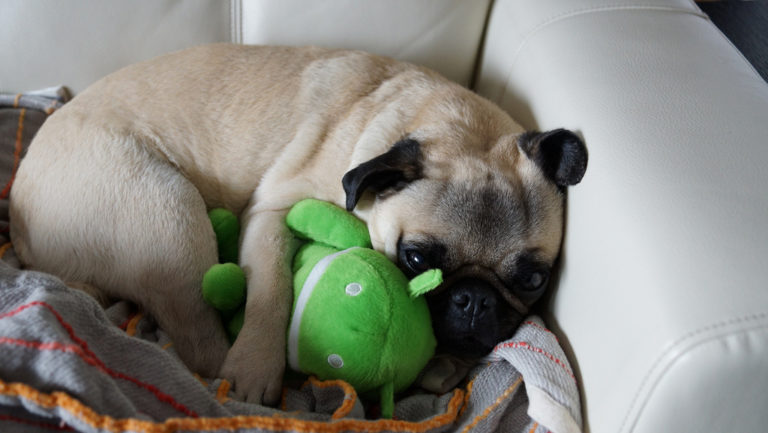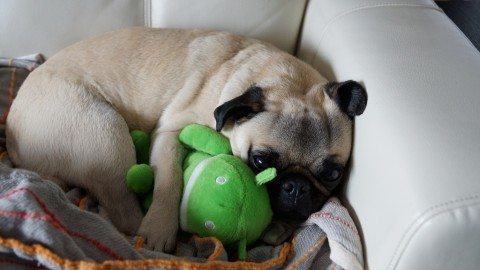 #1… Google hired a dog as their official unofficial mascott — a Pug.
Just as Google engineers get 20% of their time for their own projects, I have mine: at least a day a week I'm the resident court jester. It's not very hard to entertain Googlers — everyone seems to get a kick out of me.
#2… Google clearly favors dogs over cats.
Google's affection for our canine friends is an integral facet of our corporate culture. We like cats, but we're a dog company, so as a general rule we feel cats visiting our offices would be fairly stressed out.
#3… Google allows their employees who are dog owners to bring their dogs to work!
According to Google, dogs play an important role in enhancing the quality of life and and boosting office morale, which is why they (and not cats) are allowed on some of its campuses.
#4… Google is one of the top 10 dog-friendly companies.
Google is home to one of the most employee-friendly workplaces in the world. Employees can eat lunch at one of the company's free gourmet cafes, visit the onsite hair salon or laundry center, get a massage — and bring their dog to work.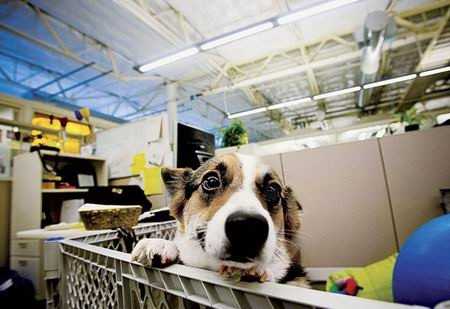 Google's Dog Policy
To be respectful of all workers at Google — those who enjoy dogs and those who don't — they have an Official Dog Policy at Google.
Their aim is to allow dog owners to enjoy the company of their pets while allowing all Google employees to feel safe and secure in their workplace.
Bravo Google!
While I realize that dogs in the workplace would not be feasible in a number of establishments, it sure would be nice to see more employers thinking outside the box like this and being more accommodating of their employees' personal happiness — including their individual wants, needs, and lifestyles. All you need is a simple dog policy.
I'm sure in some respects, that Google gets more out of their employees because of their dog policy. For example, you might be able to put in more hours if you didn't have to rush home to let the dog out all the time. There are definitely proven benefits to having dogs in the workplace, including being a stress reliever.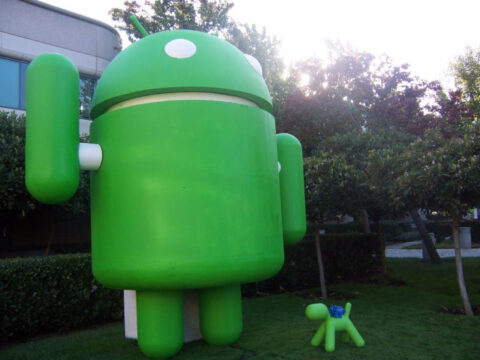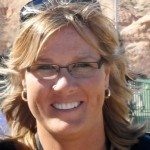 I like to help Dog Parents find unique ways to do things that will save time & money — so I write about "outside the box" Dog Tips and Dog Hacks that most wouldn't think of. I'm a lifelong dog owner — currently have 2 mixed breed Golden Aussies that we found abandoned on the side of the road as puppies. I've always trained my own dogs and help friends train theirs, as well. Professionally, I worked at a vet and have several friends who are veterinarians — whom I consult with regularly. (And just because I love animals so much, I also worked at a Zoo for awhile!) I've been sharing my best ideas with others by blogging full-time since 1998 (the same year that Google started… and before the days of Facebook and YouTube). My daily motivation is to help first-time dog owners be better prepared from the first day your new puppy enters your home. I like to help dog owners understand what's 'normal' and what you can expect in terms of living with and training your dog — how to get through the ups & downs of potty training, chewing, teaching commands, getting your dog to listen, and everything else that takes place during that hectic first year! When I'm not training, walking, grooming, or making homemade treats for my dogs, you will find me at the corner of Good News & Fun Times as publisher of The Fun Times Guide (32 fun & helpful websites). To date, I've written over 600 articles for dog owners on this site! Many of them have upwards of 200K shares.