The folks over at Pampered Pets do a great job of keeping dog owners up to date with the latest treats and trends that dogs of all shapes and sizes would enjoy all year long.
Just in time for Easter, they told us about these great doggie treats from the Kool Dog Kafe.
Check 'em out!…
It's Easter… why shouldn't your dog get to enjoy the holiday, too?
These make great substitutes for marshmallow bunnies, chocolate-covered bunny ears, and other Easter treats that everyone knows dogs can't have.
My favorite spring treats for dogs from the Kool Dog Cafe:
Hoppin' Bunnies …cinnamon-flavored cookies for your dog
Spring Carrots …carrot cookies (that taste like chicken!) for your dog
Doggie-Approved Easter Eggs …cinnamon-flavored Easter egg shaped cookies for dogs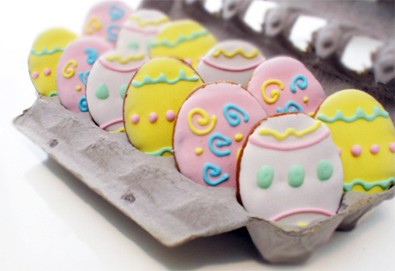 At the Kool Dog Kafe, items usually ship within 2 business days… so there's plenty of time to get yours for Easter!
RELATED:
,