These pictures of dog flowers have been floating around the Web for awhile now. I first saw them at Linkinn.com.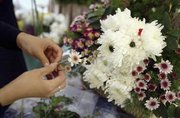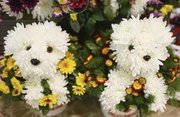 Then I found a couple of other doggie flower arrangement that are similar, but different…
Check out the following pictures of dog flowers.
One was made with real flowers.
The other was created by placing a real dog behind a painted picture of a flower.
Both are fun!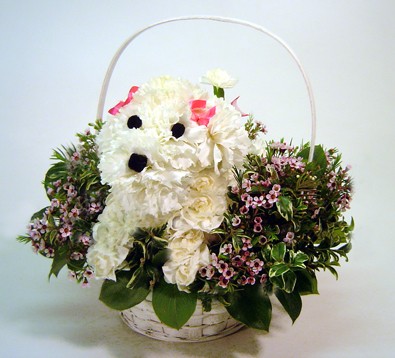 UPDATE:  Instructions for making these dog flower arrangements were at one time provided by FloralClasses.com, but their site is no longer active. Here are the instructions for making a puppy from chrysanthemums, thanks to the Wayback Machine. And here are video instructions for making dog flower arrangements yourself.
,