This post may contain affiliate links. If you buy thru these links, we may earn a commission at no additional cost to you.
---
My dogs will do almost anything for an Alpo Variety Snap!
In fact, my dogs will do anything for even the tiniest smidgen of a Variety Snap dog treat!
I'm not kidding.
For some reason, these Variety Snaps are like catnip to our dogs.
…and it's definitely not a short-lived thing.
All 3 of my dogs have been crazy about Alpo Snaps ever since the first day I introduced them to the tasty treat over 20 years ago (when they used to be called Alpo Liv A Snaps).
TIP: Buy the "little bites" version of Alpo Snaps instead of the "big bites" — the bigger ones are harder to break and leave more crumbs.
Why Variety Snaps Are A Great Dog Treat

Well, I guess you'd have to ask my dogs to get to the real reason that Alpo Snaps are the best dog treats in the world…
But from my point of view, I'd have to say these are the best things about Alpo Snaps dog treats:
Good texture. These oven-baked biscuits don't crack or crumble into tiny pieces (thus, they're not filled with air!) and they've got some substance to them.
Don't need to be refrigerated. Despite the fact that they seem to have some moisture to them, they don't have to be kept in the refrigerator (…like their other favorite dog treats do). No, Alpo Variety Snaps aren't soft treats — far from it — but they seem to have some real substance to them.
Easy to digest. The natural oat fiber in Variety Snaps make for optimal digestion in your dog's system.
Made with real liver. Dogs love liver!… It's a source of high-quality protein for strong and health muscles.
Availability. You can find Alpo Variety Snaps everywhere… from local supermarkets and grocery stores to top-of-the-line pet stores.
Variety of flavors. Inside each box of Variety Snaps, you get 4 different flavors of dog treats. From the box: "Bite-sized treats with real beef, chicken, liver & lamb flavors."
Loaded with vitamins. The package says, "Enriched with 11 essential vitamins for healthy skin and coat."
Low cost. A huge 16 oz. box of Alpo Variety Snaps contains over 150 individual dog treats, yet it costs less than $3. Combine that with the fact that I usually break each one in half (or even smaller) before I toss them into the pet treat jar, and you've got lots of tasty dog treats at one heck of a bargain price!
I must say… despite what the packaging says, Alpo Variety Snaps do not really make our dogs breath fresher — as far as I can tell.
I'm sure that's a very subjective claim. Basically, the very act of chewing (particularly of hard, crunchy items) helps to scrape minor amounts of plaque off a dog's teeth most of the time, thereby lessening any bad odors that might be building up inside the mouth.
Still, it might be a bit of a stretch to think that your dog's breath will actually smell good now.
The fact remains, we've been buying Alpo Variety Snaps treats for our dogs for years.
Our dogs love 'em. So, naturally, that means we do too!
All Dogs Love 'Em!
Our dogs aren't the only ones that love Alpo Snaps!
They're frequently found in veterinarian offices as well — since so many dogs love them.
Watch as this dog helps himself to some Alpo Variety Snaps:
Our Boxer, Revel, helps himself to some treats, Purina, Alpo, Snaps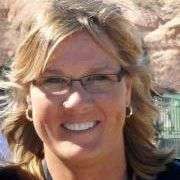 I like to help Dog Parents find unique ways to do things that will save time & money — so I write about "outside the box" Dog Tips and Dog Hacks that most wouldn't think of. I'm a lifelong dog owner — currently have 2 mixed breed Golden Aussies that we found abandoned on the side of the road as puppies. I've always trained my own dogs and help friends train theirs, as well. Professionally, I worked at a vet and have several friends who are veterinarians — whom I consult with regularly. (And just because I love animals so much, I also worked at a Zoo for awhile!) I've been sharing my best ideas with others by blogging full-time since 1998 (the same year that Google started… and before the days of Facebook and YouTube). My daily motivation is to help first-time dog owners be better prepared from the first day your new puppy enters your home. I like to help dog owners understand what's 'normal' and what you can expect in terms of living with and training your dog — how to get through the ups & downs of potty training, chewing, teaching commands, getting your dog to listen, and everything else that takes place during that hectic first year! When I'm not training, walking, grooming, or making homemade treats for my dogs, you will find me at the corner of Good News & Fun Times as publisher of The Fun Times Guide (32 fun & helpful websites). To date, I've written over 600 articles for dog owners on this site! Many of them have upwards of 200K shares.