Can your dog do this clever trick?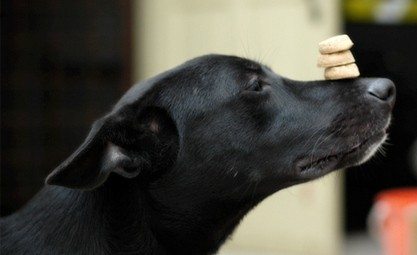 Check out the videos below…
This is a trick for dogs with quick reflexes.
In these videos, dogs balance one or more dog treats on their nose and then catch it on command.
Here are step-by-step instructions describing how to teach your dog this trick.
Here's another video, plus instructions from a dog trainer how to get your dog to balance a treat on his nose.
,