This post may contain affiliate links. If you buy thru these links, we may earn a commission at no additional cost to you.
---
Canine parvovirus infects thousands of dogs across the U.S. each year.
Approximately 15% of dogs with parvo will die. (Without treatment, 100% of dogs with parvo will die.)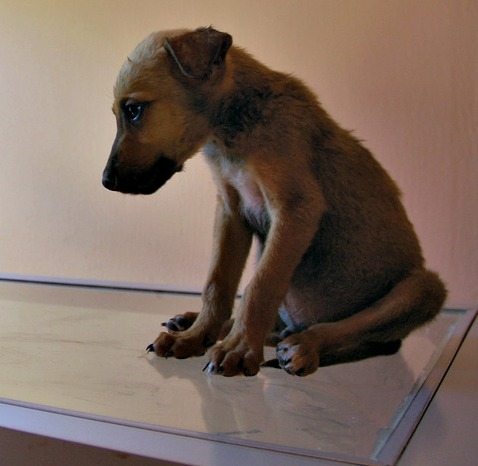 Following is what every dog parent needs to know about dog parvo disease:
The signs and symptoms
How it is spread
The treatment for parvo
What Is Parvo In Dogs?
Dog parvo is the disease caused by Parvovirus Type 2 (CPV-2).
Any dog that comes into contact with the virus (through parvovirus-infected feces for example) can catch the deadly canine parvovirus.
The risk for infection with CPV-2 and all other variants of the canine parvovirus (as well as many other infectious diseases) is highest when large numbers of unvaccinated dogs are housed together in close confinement — such as boarding/training kennels, shelter facilities, dog shows, and racing greyhound kennels. Unvaccinated dogs of all ages and breeds are susceptible to infection, but puppies are at higher risk of severe illness than are older dogs. There is no evidence that CPV-2, or the other canine parvovirus variants, can infect people. — American Veterinary Medical Association
To truly understand what parvo in dogs is, you have to know how it is spread, what the symptoms are, and how it is treated — we'll go into depth on each of those in a minute.
But first… if you suspect that your dog is suffering from parvo, take your dog to a veterinarian right away. Most deaths from parvo occur within 48 to 72 hours after the onset of symptoms — which is why it's critical that your dog be seen by a veterinarian right away. Left untreated, canine parvovirus is deadly!
Although any dog can get the parvovirus, breeds at a higher risk for dog parvo disease are: Rottweilers, Doberman Pinschers, Labrador Retrievers, American Staffordshire Terriers, and German Shepherds.
How Is Canine Parvovirus Spread?
Dog parvo is a highly contagious disease that spreads through contact with feces.
When a dog who's suffering from parvo defecates, he sheds the virus in his stool.
A dog that interacts with that feces — either directly or indirectly — has a chance of getting sick:
Direct interaction includes sniffing, eating or stepping in the feces itself. This is most likely to happen at places like pet stores, animal shelters, parks, dog training classes, doggy daycare, pet kennels, and dog grooming facilities.
Indirect interaction means the virus is spread when particles of it are tracked onto other objects — such as food bowls, shoes, bedding, clothes, and carpet. This introduces the parvo virus into new environments and creates new ways in which a dog can become infected.
TIP: The only known way to eliminate canine parvovirus from solid surfaces is to disinfect the items with bleach — but do not use bleach on or around your dog.
Unfortunately, dog parvo disease is incredibly hardy:
It can live outside a host for several months.
It is impervious to weather extremes.
Humans cannot get the disease, but they can spread it — usually by stepping in contaminated feces.
TIP: Even if a dog's feces have been picked up and removed (at a dog park, for example), if you or your dog happen to step on the ground where the feces were, you could both track small particles of the disease into your dog's environment!
What Are The Symptoms Of Parvo In Dogs?
There are 2 types of dog parvo:
Intestinal Parvovirus (most common)
Cardiovascular Parvovirus (least common)
After a dog comes in contact with the virus, it incubates in the body for up to 1 week before the first symptoms appear.
The typical symptoms of intestinal parvo are:
Vomiting
Diarrhea
Bloody red stool or black tar-like stool
Dehydration
Appetite loss
Fever
Intestinal parvo usually affects young dogs and puppies who have not been vaccinated.
Generally, the first vaccine is given at 6 to 8 weeks of age and a booster is given at 4-week intervals until the puppy is 16 to 20 weeks of age, and then again at 1 year of age. — Kimberly Crest Veterinary Hospital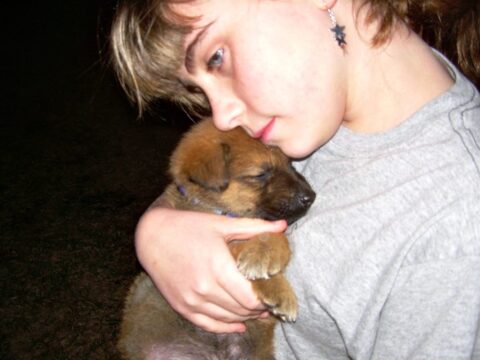 Less often, parvo disease attacks the dog's cardiovascular system.
The typical symptoms of cardiovascular parvo are:
Irregular heartbeat
Respiratory distress
Cardiovascular parvo occurs most often in very young puppies who have contracted the virus through their mother. It can strike quickly and the prognosis isn't good.
Protecting puppies from parvo is a race between declining maternal immunity (antibodies they receive from their mom), exposure to the virus, and vaccination. When maternal immunity is high, it deactivates the vaccines. As maternal immunity begins to fade, vaccinations become effective — but since we don't know how much maternal immunity a puppy has received and when it begins to wane, we have to vaccinate multiple times to keep the window when a puppy is susceptible as narrow as possible. — Pets Web MD
What Is The Treatment For Parvo In Dogs?
Without treatment, more than 90% of dogs with parvo die — so it's important that you act quickly if you suspect that your dog might have it.
The best treatment for parvo is prevention. This means that in order to be protected from parvo, your dog must receive the canine parvovirus vaccine — ideally as a puppy, but adult dogs can get the parvo vaccine as well.
You're probably wondering if a dog can still get parvo if it has been vaccinated…
The good news is it's incredibly rare! If your dog has had the canine parvovirus vaccine, there's only a very small chance that he could still get the parvo disease. There are relatively few documented cases of vaccinated dogs getting canine parvovirus.
Unfortunately for dogs already suffering from the disease, there is no parvo cure that will kill the active virus.
If your dog has parvo, your veterinarian will likely suggest an aggressive course of supportive treatment, such as:
Antibiotics for secondary infections
IV fluids to prevent dehydration
Immunotherapy to boost your dog's ability to fight off this viral disease
The dog doesn't die from the actual virus, but from the resulting dehydration and malnutrition. Sometimes death is caused by shock. And while fluids and antibiotics to cure secondary infections can help, that treatment is sometimes just not enough especially if the dog has been ill for a couple of days. — University of Wisconsin School of Veterinary Medicine
To give you a better idea about the cost to treat parvo in dogs, consider the following statements from vet experts at 2 different animal hospitals:
"Successful treatment often requires aggressive and intensive care typically costing between $75 and $300 a day for 2 to 7 days." — FoxNext Veterinary Hospital
"A simple vaccine prevents dogs from getting parvo. Treatment can cost as much as $2,000, while a normal vaccine costs less than $100." — Western Veterinarian Clinic
TIP: Puppy parvo is even more common (and deadly) than adult dog parvo, so if you haven't already — be sure to get your puppy vaccinated.
Fortunately, canine parvovirus is less common today than it was in the past — thanks to the vaccine. Unfortunately, not everyone vaccinates their dogs early enough to prevent parvo in puppies — which means the disease is still out there.
Hopefully, I've been able to help you understand more about canine parvovirus and how it affects dogs — in case you or your friends are ever in the unfortunate position of having to deal with it.
By knowing these things ahead of time, you can be vigilant about taking your dog to the vet and possibly save your dog's life.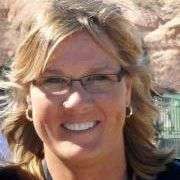 I like to help Dog Parents find unique ways to do things that will save time & money — so I write about "outside the box" Dog Tips and Dog Hacks that most wouldn't think of. I'm a lifelong dog owner — currently have 2 mixed breed Golden Aussies that we found abandoned on the side of the road as puppies. I've always trained my own dogs and help friends train theirs, as well. Professionally, I worked at a vet and have several friends who are veterinarians — whom I consult with regularly. (And just because I love animals so much, I also worked at a Zoo for awhile!) I've been sharing my best ideas with others by blogging full-time since 1998 (the same year that Google started… and before the days of Facebook and YouTube). My daily motivation is to help first-time dog owners be better prepared from the first day your new puppy enters your home. I like to help dog owners understand what's 'normal' and what you can expect in terms of living with and training your dog — how to get through the ups & downs of potty training, chewing, teaching commands, getting your dog to listen, and everything else that takes place during that hectic first year! When I'm not training, walking, grooming, or making homemade treats for my dogs, you will find me at the corner of Good News & Fun Times as publisher of The Fun Times Guide (32 fun & helpful websites). To date, I've written over 600 articles for dog owners on this site! Many of them have upwards of 200K shares.