This post may contain affiliate links. If you buy thru these links, we may earn a commission at no additional cost to you.
---
Has a new dog been added to your family?
For some clever ways to choose the perfect name for your dog, consider the following pet naming tips and online tools that you can use to quickly find a unique name for your new pet.
Fun Ways To Find Unique Dog Names
To help you get started coming up with a clever name for your pet, first use these name-generating ideas. For example, you could name your dog after one or more of the following:
a personality trait ("Barkley" for a dog that barks a lot or "Prancer" for a dog that walks elegantly)
the meaning of a particular name ("Kendi" means "loved one")
a name similar to, but not exactly that of a former dog (in my case, "Cody" instead of "Kodiak")
a name that symbolizes your favorite car, sport, or hobby ("Bentley", "Ali", or "Harley")
a misspelling or a form of some other word ("Kody" instead of "Kodiak" or "Enjoie" instead of "Enjoy")
Another fun idea is to pick a word that is meaningful to you, and then spell it backwards to see if it makes a unique dog name. Some examples:
Nevaeh (nu-vay-uh) is Heaven spelled backwards
Epoh = Hope
Traeh = Heart
Hoop = Pooh
Remmus = Summer
Yenom  = Money
Evol = Love
Natas = Satan
Anavrin = Nirvana
Here are 2 fun tools to help you spell names backwards more quickly: Spell Backwards and Upside Down Text.
Where To Find Unique Dog Names
When all else fails and nothing particularly unique or creative is coming to your mind with regard to a name for your dog, use a dog name generator — like these online pet naming tools to help you pick a name:
Petrix has a directory of 2,000 creative dog names — while the list is small, it's got some of the more unique dog names.
Doggie Deliveries has another great directory of unique puppy names — for both male and female dogs alike.
The Dog Namer Tool helps you choose a name from a specific category — like food based dog names, drink based dog names, nerdy dog names, TV show dog names, and celebrity dog names.
All Dog Names is the place to find virtually every possible name ever given to a pet.
Bella Online features a list of unique dog names from A to Z — many are quite creative.
Dog Names USA maintains a directory of 6,000 unique puppy names — including some interesting categories to help you "think outside the box" (like "good sports names", "unusual car names", "names from movies & TV", "drink-related names", etc.)
BabyCenter offers some creative naming suggestions, such as adding an apostrophe to your dog's name, naming them after a food (like Gwyneth Paltrow did) or a celebrity (like Joaquin, Kanye), and many other creative categories.
Rover has a fun dog name generator that combines your own name and the year you were born to find the best dog name.
…And Dog Makes Three!
Due to the fact that pet names are often derived from baby names, you may find the following baby naming tools helpful.
These can be quite helpful when selecting the right name for your dog:
Check out Babble's unique Baby Name Tools that can also be used to help you find names for your pet.
BabyCenter's Baby Name Finder helps you find unique puppy names by first letter, last letter, or number of syllables as well.
At Think Baby Names, you can narrow your search for baby names by several different criteria: popularity, names in the news, stats based on name meanings, Christian names, uncommon ones, and famous baby names — among others. (The Swahili names are really cool!)
Parents are choosing such common nouns, mythological characters and concepts as Destiny, Chance, Jupiter and Freedom — all of which could pass for pet monikers. — Pamela Redmond Satran, author of "Cool Names for Babies"
What Names Mean
Don't overlook what different names mean.
If you know the true meaning behind a name, you might be inclined to choose it for your dog.
The best way to find dog name meanings is to explore baby name meanings.
This Baby Name Wizard helps you find the "meaning" and "origin" of both common and unusual names.
How Do You Spell Your Dog's Name?
Of course, after you decide on a name, you then need to determine the spelling of your dog's name.
Just as I prefer different and unusual names rather than common everyday names for my dogs, the same is true with the way I choose the spelling of my dogs' names.
For example, names that most people would think to start with a "C", I would instead start with a "K" (…"Kody", as opposed to "Cody").
Try this Alternate Name Speller to find fun ways to spell your dog's name.
 Giving Your Dog A Nickname
And finally, when choosing the perfect name for your dog, you'll want to consider all of the possible nicknames and abbreviated names that this dog would likely be called if he had a particular name.
For example, one of my dogs was named "Jersey", but we always called him "Jerz" — a great name in and of itself. Not only did it sound cool, but it was also quick & easy to blurt out whenever you needed to get his attention immediately.
On the other hand, a name like "Abercrombie" or "Atlantis" might be harder to shorten into a meaningful nickname.
All in all, your dog's name should evoke happiness and pleasant feelings when you say it and when other people hear it. It should also reflect qualities and traits that you ultimately hope your pet will possess.
Now, how do you get your dog to recognize his name when you call him? Try this.
More Ideas For Choosing Unique Dog Names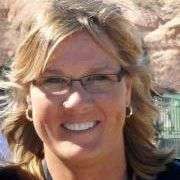 I like to help Dog Parents find unique ways to do things that will save time & money — so I write about "outside the box" Dog Tips and Dog Hacks that most wouldn't think of. I'm a lifelong dog owner — currently have 2 mixed breed Golden Aussies that we found abandoned on the side of the road as puppies. I've always trained my own dogs and help friends train theirs, as well. Professionally, I worked at a vet and have several friends who are veterinarians — whom I consult with regularly. (And just because I love animals so much, I also worked at a Zoo for awhile!) I've been sharing my best ideas with others by blogging full-time since 1998 (the same year that Google started… and before the days of Facebook and YouTube). My daily motivation is to help first-time dog owners be better prepared from the first day your new puppy enters your home. I like to help dog owners understand what's 'normal' and what you can expect in terms of living with and training your dog — how to get through the ups & downs of potty training, chewing, teaching commands, getting your dog to listen, and everything else that takes place during that hectic first year! When I'm not training, walking, grooming, or making homemade treats for my dogs, you will find me at the corner of Good News & Fun Times as publisher of The Fun Times Guide (32 fun & helpful websites). To date, I've written over 600 articles for dog owners on this site! Many of them have upwards of 200K shares.