Some fun photos of man's best friend enjoying St. Patrick's Day…
Maybe you'll find some fun things to do with your dog on this Irish, beer-drinking holiday!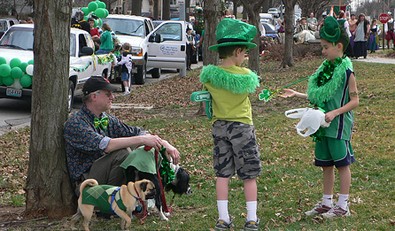 St. Patrick's Day Fun For Dogs
While you might feel inclined to share "a fun adult beverage" (a.k.a. beer) with your four-legged friend this St. Patrick's Day, please read this first!
Instead, why not indulge your pet with some fun new treats or maybe even a cheery St. Patrick's Day holiday costume!
If St. Patrick's Day just isn't the same without the beer, then try one of these dog-friendly (non-alcoholic) beers: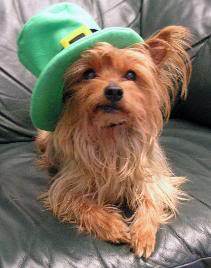 ,