---
We write about products and services that we use. This page may contain affiliate links for which we receive a commission.
Like most of you, I've always refrained from giving my dogs alcohol of any kind (beer or mixed drinks), knowing that alcohol poisoning in dogs is serious business.
But, you may not know that even ice from a mixed drink could seriously harm your dog.
I'll be honest, this is the one that I hadn't thought about… until now.
The other day, while I was perusing videos found on the Internet, I came across a number of amateur home videos that some dog owners had posted online showing their dogs in a drunken state.
This is just wrong. (And you won't see any of those videos here at this site.)
But it does give me an opportunity to share what I've learned about dogs and alcohol.
Here's what you need to know about dogs, alcohol, and ice cubes that have been in alcoholic drinks…
Is Alcohol Dangerous To Dogs Or Not?
For the record, alcohol always appears on the top of the list of "things that are toxic to pets".
Alcohol can cause serious intoxication in pets, and many dogs are attracted to it. Every year hundreds of dogs die after a single bout of alcohol consumption. Clean up glasses after holiday parties. Dogs are often attracted by the sweet taste of drinks, especially eggnog. — Drs. Foster & Smith
If a dog ingests alcohol, it can potentially result in:
vomiting
diarrhea
lack of coordination
central nervous system depression
difficulty breathing
tremors
acidosis
coma
and even death.
Bottom line: Giving your dog the left-over beer is not funny – it can be hazardous. — Dog Hazards
What About "Drunk Ice" From Mixed Drinks?
To be truthful… we have given our dogs ice cubes from our mixed drinks for years.
And none of the dogs has ever experienced any ill-effects from what we call "drunk ice."
They never once started acting goofy. They never ever got sick. They never even got sleepy or lazy. They just enjoyed their cool, icy treats — usually on a hot afternoon after a walk, and usually while lounging on our front porch. (The ice cubes were typically from our Wild Turkey bourbon & Diet Coke mixed drinks.)
Our dogs' breeds & sizes:
35 lb. American Eskimo
50 lb. Black Lab/Great Pyrenees puppy
70 lb. Black Lab/Golden Retriever
You see, our dogs love plain 'ol ice. And we have given them non-flavored ice cubes as a dog treat for years. Trust me, when I say… they eat it up!
Of course, they seem to like "drunk ice" just as much as flavorless ice.
But then I read this: No Drinks For Dogs!
Needless to say, in the interest of being responsible dog owners, we have stopped giving our dogs "drunk ice." Despite the fact that our dogs have never shown any ill effects from the ice, we figure why take the chance?
So, if you've given your dogs ice from alcoholic beverages before, I simply invite you to take a step back and think about it.
And… thanks for reading this. The more informed you are, the easier it will be for you to make a conscious decision that you (and your dogs!) can live with.
Beer For Dogs
Now, for a little comic relief on this very serious subject:
There's only one beer you can serve to your canine friend: Happy Tail Ale. (It's even been endorsed by Gov. Arnold Schwarzenegger.) Here's how this dog-friendly beer got its start.
And while we're in the partying mode, here's a word about pets and cigarettes:
Tobacco products can be fatal to pets, if ingested. Signs of poisoning develop within 15 to 45 minutes and include excitation, salivation, vomiting, and diarrhea. Pets may develop seizures, collapse and die from cardiac arrest. Keep cigarettes, cigars, tobacco, nicotine gum and patches, and ashtrays out of the reach of pets. Empty ashtrays frequently since cigarette butts contain about 25% of the total nicotine in a cigarette. — Drs. Foster & Smith
More About Dogs And Alcohol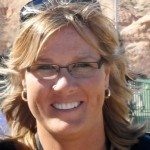 I like to help Dog Parents find unique ways to do things that will save time & money — so I write about "outside the box" Dog Tips and Dog Hacks that most wouldn't think of. I'm a lifelong dog owner — currently have 2 mixed breed Golden Aussies that we found abandoned on the side of the road as puppies. I've always trained my own dogs and help friends train theirs, as well. Professionally, I worked at a vet and have several friends who are veterinarians — whom I consult with regularly. (And just because I love animals so much, I also worked at a Zoo for awhile!) I've been sharing my best ideas with others by blogging full-time since 1998 (the same year that Google started… and before the days of Facebook and YouTube). My daily motivation is to help first-time dog owners be better prepared from the first day your new puppy enters your home. I like to help dog owners understand what's 'normal' and what you can expect in terms of living with and training your dog — how to get through the ups & downs of potty training, chewing, teaching commands, getting your dog to listen, and everything else that takes place during that hectic first year! When I'm not training, walking, grooming, or making homemade treats for my dogs, you will find me at the corner of Good News & Fun Times as publisher of The Fun Times Guide (32 fun & helpful websites). To date, I've written over 500 articles for dog owners on this site! Many of them have upwards of 200K shares.