This post may contain affiliate links. If you buy thru these links, we may earn a commission at no additional cost to you.
---
If you missed it earlier, you might be interested in the story of the dog we rescued from a garbage dumpster.
That's Destin, and today he's a happy & healthy big 'ol lap dog who just celebrated his 2nd year with us.
After we cleared up the mange and the mites and the various other infections he had from his days in the garbage heap, we took him to the vet to be neutered.
What follows is the somewhat interesting… somewhat comical… and somewhat informative story of Destin's anything-but-routine neutering (or what we like to call "Destin's Double Ballsectomy").
He Was A Model Patient
Destin's always been a trooper when it comes to visits to the vet. All the poking and prodding, and series of shots, pills, and salves have never phased him.
I think, like most "rescued" dogs, he sort of liked the attention. Especially since he was neglected for so long.
But on the day of his neuter, he surely would've had second thoughts if he'd known what was in store for him in the coming weeks!
Destin's FIRST Neutering
(Yes, the word "first" is relevant here…)
The neuter surgery went as planned. There was nothing out of the ordinary — at the vet or during his first hours back at home.
Fast-forward about 4 hours — AFTER the vet had closed for the day and BEFORE Jim had arrived home from work — and things suddenly took a whole different turn!
You see, I was adamant that I wasn't going to let Destin jump up on anything or overly exert himself in any way. I had set out to "baby him" through the weekend, simply because I didn't want to take any chances. I had worked at a vet before, and I knew the importance of following the "list of instructions" they send you home with.
I was even leary of letting him walk up the stairs to our bedroom (…which ended up doubling as a make-shift triage unit).
…But none of that mattered.
Balls To The Wall
By the time Jim arrived home from work and walked into our bedroom-slash-hospital room… he said the room looked like a murder had just taken place in there!
There was blood everywhere you looked… in about 2 dozen different places on our white carpet. In between those, there were spots where I'd tried to blot up the stains, but instead ended up creating strawberry-colored patches of nothing but bad memories.
Rest assured, it wasn't as bad (for Destin) as it looked. But still… home alone with a bleeding dog was not a fun place to be.
For the record, I used the Bissell Pro-Heat steam cleaner to clean up the spots. It worked miracles! (…more on that here.)
What Happened?!…
The reason for all the "drippage" was simply the fact that a couple of Destin's stitches had come out.
Whether he licked his wound, causing the stitches to separate or not, I can't say for sure, but I know that my eyes were glued on that dog from the moment we got home from the vet. And I knew not to let him lick… Oh, he tried alright, but I did everything in my power to stop him.
Regardless, every time he stood up, the blood would come seeping out of the wound. It was so pitiful. He could feel the "dripping" or the "wetness" and he'd whimper and just want me to make it go away.
All I could do was hold a wet cloth over it and not let him move much until Jim got home. At which point, JIM was on duty to apply pressure and a wet cloth — all through the night.
Destin's SECOND Neutering
Luckily our vet is open for a few hours every Saturday morning. We were first in line with a dog who needed a second neutering in our arms.
The vet said they had to pretty much conduct the whole surgery over again from scratch (except for the actual removal part), because the wound needed to be completely re-stitched.

Fortunately, the stitches were the self-dissolving kind, so we wouldn't have to put him through this again. And we tried one of those "dog cones" (eCollars)
so he definitely couldn't lick… we weren't taking any chances this time!
Here's Where The Story Gets Funny…
So now we're back home again… and no obvious signs that he'd "sprung a leak". The cone-thing wasn't working out for us (…it put more scrapes on the walls then anything!), but still, Destin was completely freaked out by whatever was going on between his legs at this point.
The vet thought we should take every precaution not to let him lick the wound, suggesting that we try "doggie diapers" or something to cover the entire area.
We opted for something a bit more conventional… Jim's boxer shorts!
(Which, by the way, the vet approved of.)
So now we have about a hundred hilarious pictures of Destin sporting his new look… doggie stylin' in a pair of boxers!
Things I've Learned About Dog Neutering
1. I scheduled the procedure for a Friday thinking we'd be home the entire weekend to "nurse" him a bit before we had to go back to work on Monday. This was as much a good thing (you have the entire weekend to help the dog recoup) as it was a bad thing…
After you pick up your dog late in the day on a Friday, you're pretty much on your own as most vets don't have evening hours. And many don't have Saturday hours either. Your only recourse if anything goes wrong after the surgery is to take your pet to an after-hours emergency care clinic for pets… and that can be kind of expensive. While it's good to know they're there, it's always a dilemma at the time as to whether this is "serious enough" to warrant a visit to the emergency room for pets.
For the record, once we took our other dog to the emergency care clinic (PETS: Pet Emergency Treatment Service in Brentwood) and it WASN'T serious enough. So you just never know.
2. In case you're wondering, the neutering had zero effect on Destin's personality or playfulness with other dogs. He's always been very active and energetic… both before and after the surgery.
3. We (and the vet) wondered if the neutering might alleviate some of the "dominance" issues that he was displaying with our other male dog. Nothing aggressive, just dog-things… like when our other dog pees somewhere, Destin rushes to the same spot to "over-pee" him. ("Trump, I win!")
The only affect the neutering had on this behavior, was the fact that Destin no longer felt compelled to taste the urine from the other dog before he peed on it. (I know, gross… sorry. I'm just telling it like it is. The vet says this is somewhat common among dogs.) So actually, that was a "plus" from the neutering. (And at least it wasn't as bad as this dog's story!)
More About Dog Spay & Neuter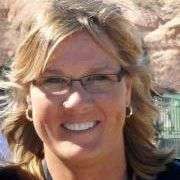 I like to help Dog Parents find unique ways to do things that will save time & money — so I write about "outside the box" Dog Tips and Dog Hacks that most wouldn't think of. I'm a lifelong dog owner — currently have 2 mixed breed Golden Aussies that we found abandoned on the side of the road as puppies. I've always trained my own dogs and help friends train theirs, as well. Professionally, I worked at a vet and have several friends who are veterinarians — whom I consult with regularly. (And just because I love animals so much, I also worked at a Zoo for awhile!) I've been sharing my best ideas with others by blogging full-time since 1998 (the same year that Google started… and before the days of Facebook and YouTube). My daily motivation is to help first-time dog owners be better prepared from the first day your new puppy enters your home. I like to help dog owners understand what's 'normal' and what you can expect in terms of living with and training your dog — how to get through the ups & downs of potty training, chewing, teaching commands, getting your dog to listen, and everything else that takes place during that hectic first year! When I'm not training, walking, grooming, or making homemade treats for my dogs, you will find me at the corner of Good News & Fun Times as publisher of The Fun Times Guide (32 fun & helpful websites). To date, I've written over 600 articles for dog owners on this site! Many of them have upwards of 200K shares.