This was Destin's first ride in our first Jeep Wrangler… with the top down!
Our first Jeep was a 1990 Wrangler YJ.
We had a ball in that thing! We drove it everywhere — just for fun.
Destin says, "I love to feel the wind in my fur!"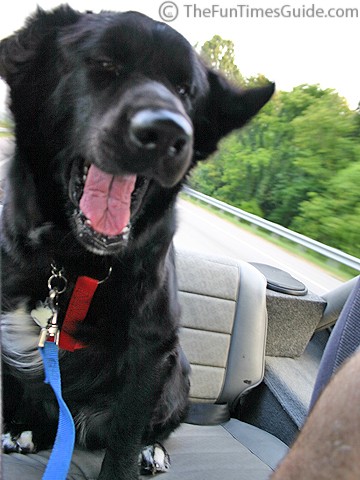 When we got our next Jeep, a 2004 Jeep Wrangler Unlimited, we weren't the only ones who were thrilled.
This was the kind of car ride that Destin always dreamed of!
We've got lots more fun Jeep dog stories!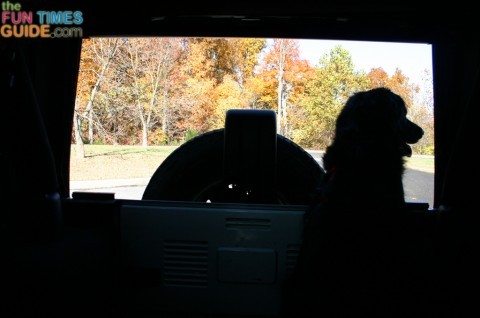 ,