This post may contain affiliate links. If you buy thru these links, we may earn a commission at no additional cost to you.
---
I recently got one of these pillows. To me, it says everything I've thought for years about dogs… you've gotta love 'em, fur and all!
I always worry whenever friends or relatives come over, because I realize they're probably not as accepting of dog fur as we are around here. I mean, I keep a clean house and everything, but when you've got dogs, it's just something you learn to live with — day in and day out.
Dog hair just has a way of showing up in the strangest places!
So I love this pillow because it helps to explain to our guests how we feel — without having to say anything at all. It's a very subtle message, with just touch of humor.
It's like saying, "Sorry, but you're probably going to leave here with a dog hair or two that's found its way onto your clothes. Thanks for coming."
Many people have a special place in their hearts and on their clothes where their dogs leave an impression and more than a few hairs. Source
Here's Where You Can Get This Dog Pillow:
Amazon ($7.99)
This site has the best price at the moment.
Pillow Superstore ($11.99)
A little more expensive perhaps, but they have a great selection of other dog pillows too.
Target ($20.99)
Okay, so I wouldn't recommend buying this one online from Target — not at that price! But it would be worth checking your local Target stores. Chances are, you might find it on sale. Or better yet, on clearance!
Obviously, prices and availability are subject to change.
Like The Phrase, But Not The Pillow?
Pillow — similar but different, this one is from Herrschners. The pillow says, "No outfit is complete without dog hairs."
Wood Sign — Country From The Heart makes these crafty wood signs. You can choose the size, border color, and ribbon color. The sign says, "No outfit is complete without dog hair."
Painted Sign — this one has a metal hanger and comes from Bouquets & Company. The sign says, "No outfit is complete without dog hair."
Necklace Pendant — a step up, check out this fun jewelry from Judy Minter. The pendant says, "No outfit is complete without a little dog hair."
T-shirts, Mugs & More — a wide variety of products available from Cafepress. They say, "An outfit just isn't complete without dog hair."
Fun Sign — Tumbleweed Pottery's 'sentiment plaque' is colorful, fun, and unique. It says, "No outfit is complete without dog hair."
T-Shirts — all shapes and sizes from Cafepress. They say, "No outfit is complete without a little dog hair."
Small Sign — the fun pottery pieces from Mountaine Meadows Pottery could be used in a variety of different ways. They say, "No outfit is complete without dog hair."
Dishes — fun plates and bowls (and even platters) for humans. These dishes say, "Everything tastes better with dog hair in it."
Tote Bag — thanks to Alice Accents, now you can sport your love of dogs proudly with a sassy chocolate brown and blue striped tote. It says, "No outfit is complete without dog hair."
Wood Sign — from Fran's Country Tropical & More, this handmade wooden sign has a heavy wire attached for hanging. It says, "No outfit is complete without a little dog hair."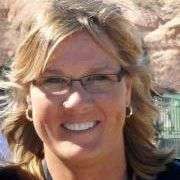 I like to help Dog Parents find unique ways to do things that will save time & money — so I write about "outside the box" Dog Tips and Dog Hacks that most wouldn't think of. I'm a lifelong dog owner — currently have 2 mixed breed Golden Aussies that we found abandoned on the side of the road as puppies. I've always trained my own dogs and help friends train theirs, as well. Professionally, I worked at a vet and have several friends who are veterinarians — whom I consult with regularly. (And just because I love animals so much, I also worked at a Zoo for awhile!) I've been sharing my best ideas with others by blogging full-time since 1998 (the same year that Google started… and before the days of Facebook and YouTube). My daily motivation is to help first-time dog owners be better prepared from the first day your new puppy enters your home. I like to help dog owners understand what's 'normal' and what you can expect in terms of living with and training your dog — how to get through the ups & downs of potty training, chewing, teaching commands, getting your dog to listen, and everything else that takes place during that hectic first year! When I'm not training, walking, grooming, or making homemade treats for my dogs, you will find me at the corner of Good News & Fun Times as publisher of The Fun Times Guide (32 fun & helpful websites). To date, I've written over 600 articles for dog owners on this site! Many of them have upwards of 200K shares.