---
We write about products and services that we use. This page may contain affiliate links for which we receive a commission.
---
Social networking is all the rage these days — even when it comes to finding friends of the four-legged kind! Thanks to Doggyspace, dogs (and their owners) have a place to gather online and share stories, videos, pictures, and more.
Yep, Doggyspace is "a doggy's place on the Internet".
In case you're not familiar with social networks yet… simply put, they are websites that promote communities of people with similar interests. The biggest reason to visit a social networking site is to find others who enjoy the same things you do. It's a great way to mix & mingle with people you have things in common with — even though you've probably never met, and you likely never will.
Much like many of the social networks for humans, Doggyspace allows dogs to have their own network of friend, post photos, videos, or find that hot date or two. It's a fun and exciting way for dog owners to get together online with their pets! — Doggyspace
Here's why I like Doggyspace…
A Free Web Page For Your Dog!
The Doggyspace community is brand new. In fact, they just launched on June 20th.
My dog has a place on Doggyspace.
Here is Fun Tenor's page:
Dog Pictures & Dog Videos
The site is only a week old, and they've already got dozens of "doggy friends" online who are sharing their pictures and stories about their dogs with one another. And a decent number of dog videos, too.
I suspect the videos section will be one of the most popular parts of the site. Though I fear they'll mostly be a repeat of the same videos found on the other video sharing sites. The difference here is… you will only find dog-related videos at Doggyspace. So now you've got one place to find "the best of the best" dog videos online.

Help Shape This Community Of Dog Owners
If you love dogs, now would be a great time to hop on board this dog social networking site! Why? Because the earlier you join (any new community), the more you'll be "in the know" as others come & go, as new features are added to the site, and when input and ideas are being sought.
In effect, you have an opportunity to help shape this fun new community for dog lovers!
Doggyspace is a social utility that connects people with friends and others who love dogs. People use Doggyspace to keep up with friends, upload funny dog videos, and to give their dogs their own cyber place. — Doggyspace
From the get-go, you'll want to try to get as many "doggy friends" as possible within the Doggyspace community. After all, that's pretty much the point of an online dog community. So, how do you get more doggy friends? After you sign up and create your dog's personal page, then you can start requesting "friends" for your dog. With any luck, dog owners who like your dog will start befriending you.
Find Your Own Way Around
The only downside as I see it, is there is not a whole lot of instruction or guidance as to how to use the site to its fullest potential.
However, it's pretty easy to figure it out on your own. After you poke around the site a few times, it will start to make sense what you can and can't do — like rate videos, leave comments, and request friends.
So, I encourage you check out the Doggyspace social network for dogs. After you sign up (it's FREE), you just upload a picture or two of your dog, write his fun bio, make some friends, then explore the site (…and upload some videos of your dog, if you've got 'em).
It's all in good fun…
I was invited to review Doggyspace. This is a paid (albeit honest) review of the Doggyspace social network for dogs.
UPDATE 8/10/08:
I stuck with this site, commenting to fellow dog owners, and befriending dogs right and left. Today Fun Tenor reached the 1000 friends mark! He earned himself a banner: 1K in friends on Doggyspace. Check it out. It really is fun!
UPDATE 1/14/15:
The Doggyspace team posted the following update on their website:
Dear DoggySpace members, It is with sad eyes and heavy hearts that we inform you that DoggySpace has officially hung up its leash, effective January 14, 2015. This was an extremely difficult decision for everyone involved – especially those of us who have been involved since the beginning – but unfortunately, we are no longer able to support the platform. We'd like to offer a special thank you to our committed and loyal DoggySpace members. We appreciate your engagement over the years and feel very lucky to have played a role in the lives of your four-legged friends. We've laughed together, smiled together and occasionally even cried together – and these are memories we will cherish forever.
UPDATE 8/9/20:
Interestingly, a number of the original Doggyspace dog owners have reunited as a group on Facebook! That's just one example of how helpful and fun the Doggyspace site used to be.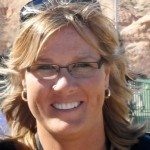 I like to help Dog Parents find unique ways to do things that will save time & money — so I write about "outside the box" Dog Tips and Dog Hacks that most wouldn't think of. I'm a lifelong dog owner — currently have 2 mixed breed Golden Aussies that we found abandoned on the side of the road as puppies. I've always trained my own dogs and help friends train theirs, as well. Professionally, I worked at a vet and have several friends who are veterinarians — whom I consult with regularly. (And just because I love animals so much, I also worked at a Zoo for awhile!) I've been sharing my best ideas with others by blogging full-time since 1998 (the same year that Google started… and before the days of Facebook and YouTube). My daily motivation is to help first-time dog owners be better prepared from the first day your new puppy enters your home. I like to help dog owners understand what's 'normal' and what you can expect in terms of living with and training your dog — how to get through the ups & downs of potty training, chewing, teaching commands, getting your dog to listen, and everything else that takes place during that hectic first year! When I'm not training, walking, grooming, or making homemade treats for my dogs, you will find me at the corner of Good News & Fun Times as publisher of The Fun Times Guide (32 fun & helpful websites). To date, I've written over 600 articles for dog owners on this site! Many of them have upwards of 200K shares.