This post may contain affiliate links. If you buy thru these links, we may earn a commission at no additional cost to you.
---
Here's how the personalities of various dog breeds are drastically different from one another.
See how each breed of dog would respond to the question:
How many dogs does it take to change a light bulb?…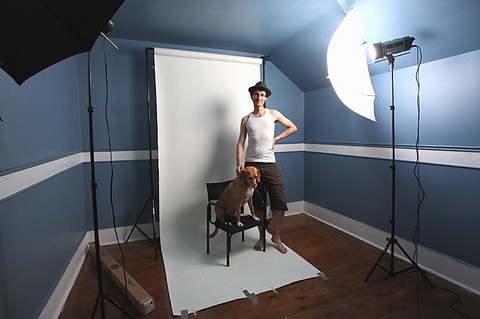 Afghan Hound: Light bulb? What light bulb?
Golden Retriever: The sun is shining, the day is young, we've got our whole lives ahead of us, and you're worrying about a burned out light bulb?
Border Collie: Just one. And I'll replace any wiring that's not up to code.
Greyhound: It isn't moving. Who cares?
Dachshund: I can't reach the stupid lamp!
Poodle: I'll just blow in the border collie's ear and he'll do it.
Rotweiller: Make me!
Shih tzu: Pul-leeze, dahling, I have servants for that kind of thing.
Labrador Retriever: Oh, me, me!!!! Pleeeeeasze let me change the light bulb. Can I? Can I? Huh? Huh? Can I?
Alaskan Malamute: Let the Border Collie do it. You can feed me while he's busy.
Cocker Spaniel: Why change it? I can still pee on the carpet in the dark.
Australian Shepherd: Put all the bulbs in a little circle …
Jack Russell Terrier: I'll just pop it in while I'm bouncing off the walls and furniture.
Bulldog: Just one, but it takes them 3 years to do it.
Doberman Pinscher: While it's dark, I'm going to sleep on the couch.
Mastiff: Mastiffs are NOT afraid of the dark.
American Eskimo: I can show you 12 ways to screw the bulb.
Pug: Er, two. Or maybe one. No — on second thought, make that two. Is that OK with you?
German Shepherd: I'll change it as soon as I've led these people from the dark, check to make sure I haven't missed any, and make just one more perimeter patrol to see that no one has tried to take advantage of the situation.
Beagle: Light bulb? Light bulb? That thing I ate was a light bulb?
Chihuahua: Yo quiero Taco Bulb.
Irish Wolfhound: Can somebody else do it? I've got a hangover.
Pointer: I see it! There it is! Right there!
Great Dane: Just give me back my blanket and do it yourself.
Siberian Husky: Light bulb?!? I ate the light bulb, and the lamp, and the coffee table it sat on, and the carpet under the coffee table and …
Cat: You need light to see?
So, what's your dog's breed? How would he or she respond to the question, "How many dogs does it take to change a light bulb?"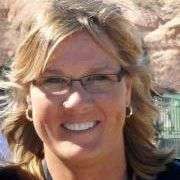 I like to help Dog Parents find unique ways to do things that will save time & money — so I write about "outside the box" Dog Tips and Dog Hacks that most wouldn't think of. I'm a lifelong dog owner — currently have 2 mixed breed Golden Aussies that we found abandoned on the side of the road as puppies. I've always trained my own dogs and help friends train theirs, as well. Professionally, I worked at a vet and have several friends who are veterinarians — whom I consult with regularly. (And just because I love animals so much, I also worked at a Zoo for awhile!) I've been sharing my best ideas with others by blogging full-time since 1998 (the same year that Google started… and before the days of Facebook and YouTube). My daily motivation is to help first-time dog owners be better prepared from the first day your new puppy enters your home. I like to help dog owners understand what's 'normal' and what you can expect in terms of living with and training your dog — how to get through the ups & downs of potty training, chewing, teaching commands, getting your dog to listen, and everything else that takes place during that hectic first year! When I'm not training, walking, grooming, or making homemade treats for my dogs, you will find me at the corner of Good News & Fun Times as publisher of The Fun Times Guide (32 fun & helpful websites). To date, I've written over 600 articles for dog owners on this site! Many of them have upwards of 200K shares.