---
We write about products and services that we use. This page may contain affiliate links for which we receive a commission.
Have you ever wanted to include your dog in a cute dog contest online?
Well, now there's a pet-friendly website that makes it possible for you to include your dog in a "cutewar" every day if you wish!
And if your cute dog pics get high enough ratings, you can even win some fun prizes. Current prizes include "Cute as Hell" stickers, "Cute as Hell" T-shirt, Pet's Eye View camera, $50 PetSmart gift card, 4GB "talking" iPod Shuffle, and a Nintendo Wii.
The site is not limited just to dogs. You can include all of your pets and watch their "cuteness ratings" rise every day.
Cuteness.com is an online community for pet owners and a huge database of cute pet pictures…
About The Cuteness Pet Community
The Cuteness Community is a place where pet owners gather online to chat and vote on each others' pet pictures.
Every type of pet under the sun is included in this database of cute pet pics.
At this time, they have over 10,000 pets registered:
The primary purpose of joining the site is to get fellow pet lovers to vote on your pet as being "cute." The more votes your pet gets, the closer to the top his photo appears in the Cuteness Community for that type of pet.
A second purpose of joining this site is to have a little fun by challenging other pets and participating in Cuteness Wars.
The final thing that makes this site interesting is the open comments and forums for pet owners. So, if you feel like talking "dog speak" to your pet friends, the Cuteness Pet Park is the place to be! It's like an online forum for dog owners (…and their dogs).
A word of advice…
After you sign up, get ready for your email to fill up quickly! Before I even had my dog's profile completely filled out, I had 4 emails from people leaving comments about my dog or who were now "following" my dog in the Cuteness Community.
This, of course, is a good thing because it makes you feel welcome. It also helps you see how 2 of the main features on your dog's Profile page work (commenting and following).
Some Good Things…
It's quick & easy to get started and create your pet's profile. (Yes, it's free.)
It's fairly easy to find your way around the site.
It's a cinch to leave updates about your pet (in their own words, of course).
It's fun watching your pet accumulate more points toward his Cuteness Rating. Ultimately, the more you interact with fellow pet owners in the Cuteness Community there and/or invite your own friends to participate there, the higher your pet's rating will be. (In case you're wondering, you can't vote more than once toward any pet's Cuteness Rating. That's good, because it means that many actual people voted a pet's picture as cute.)
If you upload lots of cute photos of your pet, it's simple for people to flip through all the pictures like a slideshow — which is good. After all, the site is all about cute pet photos.
You can challenge any pet (whether you're "friends" with them or not) to a Cutewar. That's where the 2 pet photos will appear side-by-side and others' votes will ultimately determine who wins the "cuteness duel."
A few times each year, the top 64 highest-rated pets battle it out head-to-head in the Thunderdome. That's where 2 pet photos are placed side-by-side and people in the Cuteness Community vote on which one is the cutest. There are 6 rounds (similar to an NCAA tournament bracket), and each round winner gets a prize. The final round winner also earns the title of "Cuteness Pet of the Year." This sounds fun & interesting to me …and it's yet another reason to have a very popular pet!
The Not So Good Things…
The photo uploader doesn't proportionately resize the photos you upload. So if you have a wide photo (or a tall one), it gets squished into a 375×375 square size. Fortunately, if you have access to a photo editor, then you can resize your photos appropriately before uploading them. If not, then your pet's photo just looks a little squished.
While I can understand why it's this way… if you're thinking that you'll just have your friends and co-workers randomly visit the site to boost your pet's Cuteness Rating, it won't work. Only people who register their pet at Cuteness.com can participate in the Cuteness Ratings and Cutewars voting.

Neither Here Nor There…
You can rate pet products (1 to 5 stars) that you've actually used. I guess that's to give fellow pet owners a feel for whether various products are worth it or not. However, stars alone generally have very little influence on my buying decisions. Reviews, on the other hand, would be much more likely to influence me — especially if they were reviews from pet owners who've actually used the products. At this time, there are over 1,300 pet products in the database. They appear to be equally divided across all types of pets.
You can also buy pet products while you're on the site. The products that appear at the top of the list are those that have been the most highly rated (in terms of stars) by pet owners in the Cuteness Community. Or, you can sort them by type of pet and type of product. To be honest, I'm not sure how likely I'd be to order random pet products when I'm mostly on a site like this to chat with fellow pet owners and boost my pet's popularity. Perhaps if there were some incentive for me to a) vote on products and b) buy products there, then I might be more inclined to want to shop there.
Summary
All in all, I think a site like Cuteness.com is FUN.
Having a collection of cute dog pics all in one place and being able to vote on them is a great way to pass some time at the computer.
It can also be a wonderful place to chat with fellow dog owners about dog stuff.
I created a profile for my dog there. If you sign up, be sure to vote for him. I'll do the same and vote for your cute dog!
I was invited to review the Cuteness Pet Community. This is a paid (albeit honest) review of the Cuteness online community for pet owners.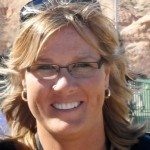 I like to help Dog Parents find unique ways to do things that will save time & money — so I write about "outside the box" Dog Tips and Dog Hacks that most wouldn't think of. I'm a lifelong dog owner — currently have 2 mixed breed Golden Aussies that we found abandoned on the side of the road as puppies. I've always trained my own dogs and help friends train theirs, as well. Professionally, I worked at a vet and have several friends who are veterinarians — whom I consult with regularly. (And just because I love animals so much, I also worked at a Zoo for awhile!) I've been sharing my best ideas with others by blogging full-time since 1998 (the same year that Google started… and before the days of Facebook and YouTube). My daily motivation is to help first-time dog owners be better prepared from the first day your new puppy enters your home. I like to help dog owners understand what's 'normal' and what you can expect in terms of living with and training your dog — how to get through the ups & downs of potty training, chewing, teaching commands, getting your dog to listen, and everything else that takes place during that hectic first year! When I'm not training, walking, grooming, or making homemade treats for my dogs, you will find me at the corner of Good News & Fun Times as publisher of The Fun Times Guide (32 fun & helpful websites). To date, I've written over 500 articles for dog owners on this site! Many of them have upwards of 200K shares.