---
In writing about our personal experiences, we sometimes mention products or services that we use or recommend. This page may contain affiliate links for which we receive a commission.
I don't normally write about such grim topics here, but I have a very tiny bit of personal experience with this one, so I feel compelled to share with you something that broke in the local news recently.
The point of this article: If you should ever have to put your dog to sleep, it is in your best interest to be present throughout the entire euthanization process.
Here's why…
First, Experience With Dog Euthanasia
When we made the difficult decision to put our dog to sleep (…ouch, it really hurts just to type that… it's been awhile since I forced myself to relive that experience), one thing I did was to make sure I would be in the room from start to finish.
The reasons are two-fold:
#1 I wanted my dog's last moments to be as warm and loving as they could be — hopefully my hugs and talking to him helped in some small way.
and…
#2 I happen to know (from working at a vet years ago) that putting someone's beloved pet to sleep simply does not have the same level of priority with the people who work at the vet as it does with the pet owner who doesn't want their dog to be in pain any longer or be lonely in a cage while waiting for "that moment" to arrive.
So, as an overly emotional, overly attached pet owner, I did not want to leave my dog at this (or any) very busy vet's office until they found time to carry out the process — later in the day, after-hours, tomorrow… you get the idea.
I want to make it clear… I love my vet's office. The doctors who work there (including all of the vet techs) have NEVER — ever — done anything even remotely close to what I'm about to describe here. I share the following information simply to let you know that this type of stuff is going on behind closed doors. Thankfully, some are speaking up.
Here's The Scoop…
On the news here in Nashville, several TV stations ran a series of stories (and included undercover video) revealing that one veterinarian at the Sumner County Animal Shelter (which is actually in Gallatin, not Nashville) was using an archaic method of euthanasia to put down the dogs and cats that had been scheduled to be euthanized for one reason or another.
The reasons for the euthanasia are not the point. The method used… is!
Turns out, the doctor hired by the Sumner County Animal Shelter was NOT "humanely euthanizing" the animals at that shelter. In fact, he had gotten away with this type of unethical behavior for quite some time.
The veterinarian in question was using the "heart shot" method (also known as intracardiac euthanasia) in which he administered a lethal shot to the heart to end the animal's life. That method is apparently quicker and cheaper than giving the animal a sedative first and then administering the lethal dose that stops the pulse. And the report said he would sometimes euthanize as many as 60 animals a day!
Watch the video from WSMV Nashville. (Warning: It's sad and will make you cringe.)
The heart shot procedure is illegal in the state of Tennessee unless the animal is sedated first. To clarify just HOW inhumane it is… one of the witnesses in one of the news reports said that the animals would squeal and go into convulsions if the doctor missed the heart, or they might crawl around suffering a slow death until the shot to the heart had taken its full effect.
That said, my plea to you would simply be this…
Be There For Your Dog
As a pet owner, in the unfortunate event that you are faced with making the decision to put your dog to sleep… be there.
I realize that many people simply don't have the heart to watch their beloved pet go through something like this. But I can tell you — having gone through it myself — it's not painful for the animal in any way. And it's quick!
Yes, it's sad to be there for their last moments. But if you're anything like me… then you will also be glad that you were there for your dog during those last moments.
Thankfully, most veterinarians will give you whatever amount of time you would like to spend with your pet before the doctor comes in to administer the shot that humanely puts your dog to sleep.
Likewise, most vets will also leave it up to you to determine when you are comfortable leaving the room — after the event has taken place. For me, that moment came very suddenly… The second I realized he was limp in my arms, talking to him and comforting him no longer made sense. I had to get out of there — quick — before I broke down crying uncontrollably. (That, I did from the comfort of my car.)
It is certainly not a pleasant experience. But most veterinarians will attempt to make the process as comforting for you — and your dog — as they can. Our vet has a special over-sized cushy pillow that they place on the table for your dog to rest on. It's better than the cold, hard metal table that dogs are used to at the vet. (In our case, our dog was 90 lbs, so we placed the pillow on the floor so I could hug on him and comfort him through those last moments.)
Rest assured, your dog will be at peace. There is no convulsing. Not even any wincing. My dog simply slipped into a deep sleep before he had no pulse — less than 3 minutes, I'd say.
Awareness Leads To Action
While this type of inhumane euthanization happens more than we might realize, it is still quite rare. I would guess that over-crowded and/or under-funded animal facilities would be most at risk.
And, of course, the public is generally not even aware that it's even taking place.
The best we can do as animal lovers is cross our fingers (and speak up whenever we're in the position to) and hope that the few remaining unscrupulous veterinarians are turned in so that this cruel and unusual ubehavior will end once and for all.
If you know of something like this happening in your area, please speak up. Thanks to all who have already…
More details of this story here.
Save a pet… yet another reason to rescue a dog from an animal shelter, rather than breeding or buying your next pet.
UPDATE: The veterinarian seen on the undercover tape no longer works at the Sumner County Animal Shelter.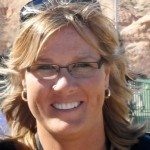 I like to help Dog Parents find unique ways to do things that will save time & money — so I write about "outside the box" Dog Tips and Dog Hacks that most wouldn't think of. I'm a lifelong dog owner — currently have 2 mixed breed Golden Aussies that we found abandoned on the side of the road as puppies. I've always trained my own dogs and help friends train theirs, as well. Professionally, I worked at a vet and have several friends who are veterinarians — whom I consult with regularly. (And just because I love animals so much, I also worked at a Zoo for awhile!) I've been sharing my best ideas with others by blogging full-time since 1998 (the same year that Google started… and before the days of Facebook and YouTube). My daily motivation is to help first-time dog owners be better prepared from the first day your new puppy enters your home. I like to help dog owners understand what's 'normal' and what you can expect in terms of living with and training your dog — how to get through the ups & downs of potty training, chewing, teaching commands, getting your dog to listen, and everything else that takes place during that hectic first year! When I'm not training, walking, grooming, or making homemade treats for my dogs, you will find me at the corner of Good News & Fun Times as publisher of The Fun Times Guide (32 fun & helpful websites). To date, I've written over 500 articles for dog owners on this site!