---
In writing about our personal experiences, we sometimes mention products or services that we use or recommend. This page may contain affiliate links for which we receive a commission.
Thinking of writing off your dog as a tax deduction?
Dogs play such an important role in families these days, and many of us feel like our dog is "a dependent" — much like a child.
The fact remains, most of us cannot deduct our dogs or any expenses associated with them on our IRS tax returns.
Fortunately, however, U.S. Rep Thaddeus McCotter from Michigan is trying to change that by making some dog expenses tax-deductible!
If the Happy Act (Humanity and Pets Partnered Through the Years Act) is passed, it would help with some of the costs incurred by pet owners.
Still, every year dog owners try to find new ways that they can deduct their dog on their taxes…
Funny Dog Tax Write-Offs
Maybe you've already tried "the dog ate my taxes" one before…
Hey,
it could happen
!
Check out these other funny dog-related tax stories:
"I've got this problem, and I'm really starting to get nervous about it," the DJ said. "Several years ago, I was going to owe some tax, so I put an extra deduction on my tax return." Well, reasoned Lovelett, managing director of Lovelett, Skogen & Associates in Casper, it couldn't be that bad. Then the DJ explained: "I put my dog on as a dependent." The radio personality had deducted his dog Red all these years, allowing him to escape owing the IRS on those particular returns. But, unfortunately for the DJ and all other pet owners, claiming a dog or cat or any other furry family member is definitely disallowed by the tax laws. Source
Sometimes deductions seem so logical they just have to be legal. "I had a guy come in one time wanting to know if he could deduct the cost of his dog food. His reasoning was that his dog was security for his house, therefore the dog food became a security expense," Frank Howard, CPA says. "I kind of liked that one. The IRS loves that stuff." Source
What dog lover hasn't melted when man's best friend gives him that baleful look as he heads off to work? One taxpayer decided to create his own tax rule to ease the pain: "There is one individual who tried to deduct a day-care expense for their dog," John Barghini, a CPA says. "The person was working, and they didn't feel that the dog should be left alone, so they hired somebody to watch the dog, then tried to take a day-care tax credit for the doggy-sitting. The dog clearly was an economic dependent, but not for tax purposes." Source
You think it's hard to find good help? Tell it to the IRS. Even the CPA source for this one wished to remain anonymous: "A landscaper who was under audit with the IRS had deducted the expense of their dog because he would pull the wagon on landscaping jobs. They felt he was out there helping. He may have been listed as an independent contractor." Source
John Barghini had one enterprising client who believed he'd found a doggone great way to boost his charitable deduction and thus shave a little off his taxes. "An individual who bred dogs was looking for a tax deduction, so he thought that he would give one of his dogs to the Humane Society and take a deduction for it. They were valuable dogs but he bred it, so he could not take a tax deduction for it." The reason? Barghini explains that the tax code allows you to depreciate over time such breeding stock as cattle, race horses and, yes, even show dogs, provided you are breeding them with the intent to sell the offspring. In these instances, you may depreciate the breeding male or female, but not the offspring. Source
Now, here are a few legitimate ways that you can write off dog-related expenses!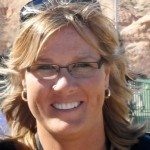 I like to help Dog Parents find unique ways to do things that will save time & money — so I write about "outside the box" Dog Tips and Dog Hacks that most wouldn't think of. I'm a lifelong dog owner — currently have 2 mixed breed Golden Aussies that we found abandoned on the side of the road as puppies. I've always trained my own dogs and help friends train theirs, as well. Professionally, I worked at a vet and have several friends who are veterinarians — whom I consult with regularly. (And just because I love animals so much, I also worked at a Zoo for awhile!) I've been sharing my best ideas with others by blogging full-time since 1998 (the same year that Google started… and before the days of Facebook and YouTube). My daily motivation is to help first-time dog owners be better prepared from the first day your new puppy enters your home. I like to help dog owners understand what's 'normal' and what you can expect in terms of living with and training your dog — how to get through the ups & downs of potty training, chewing, teaching commands, getting your dog to listen, and everything else that takes place during that hectic first year! When I'm not training, walking, grooming, or making homemade treats for my dogs, you will find me at the corner of Good News & Fun Times as publisher of The Fun Times Guide (32 fun & helpful websites). To date, I've written over 500 articles for dog owners on this site!